In macOS Ventura, Apple released a new MDM Profile called Service Management.
This MDM Profile controls the `Login Items` and ensures the user is not prompted during installation and cannot disable the application from running.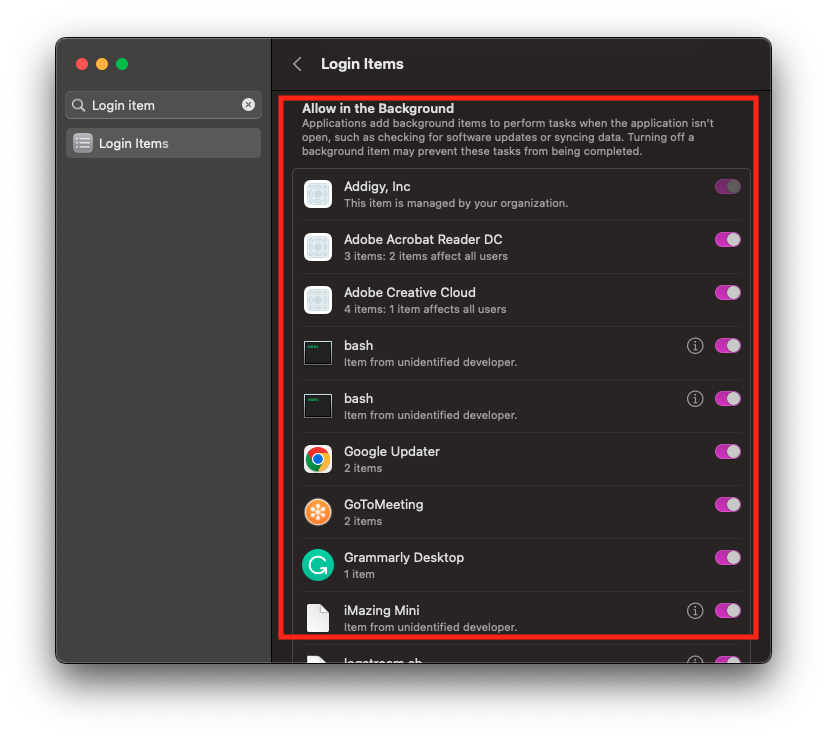 Here are some example prompts a user would see for new Login Items added:

You can build this by navigating to Catalog > MDM Profiles > Service Management Profile: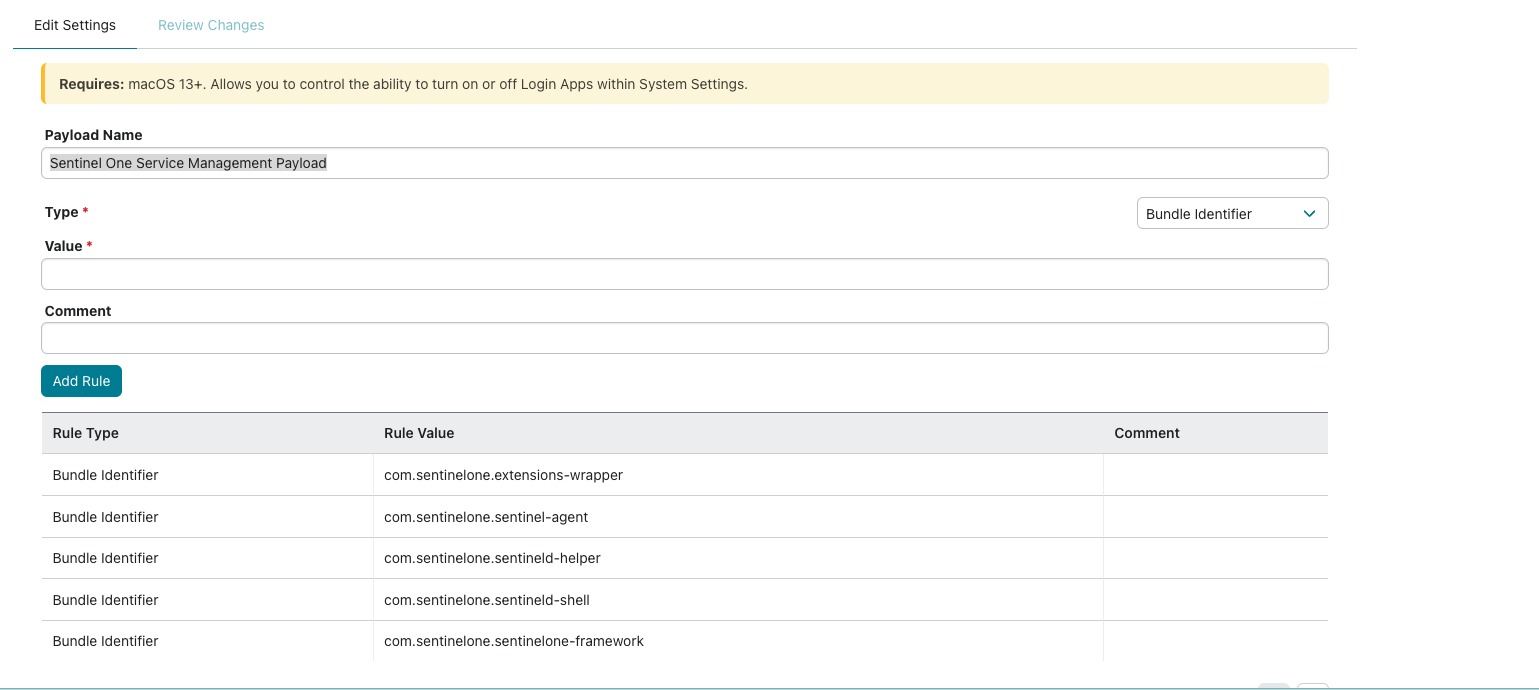 Then you can assign this MDM Profile to a Policy or deploy it using GoLive > Profiles to devices.