Policies are the core framework for managing deployments to groups of devices and can be Created, Configured, Deployed, and Deleted.
Policies will automatically deploy Confirmed items to devices every 30 minutes.
1. To deploy modifications to your policies, click Deploy Changes
2. You can see what items are staged to be added or removed from the Policy
3. After making sure that the modifications are correct, click Confirm All to confirm these changes to the Policy.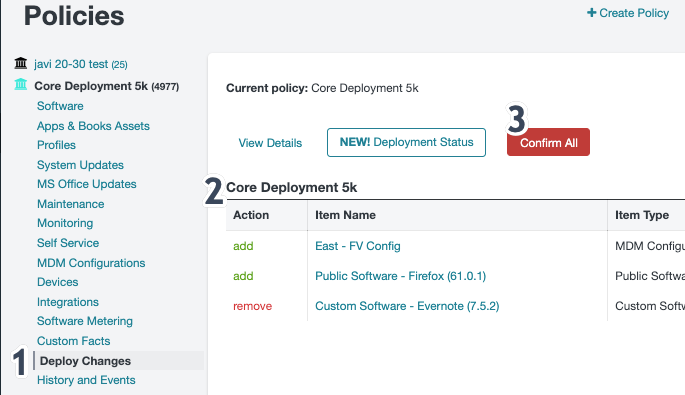 4. To Deploy your Policy changes you may either click Deploy Now to have the Policy begin deploying immediately, or wait for the normal 30-minute cycle for the Policy to deploy itself.
5. To see the Deployment Status, you can click the Deployment Status or
6. The View Details. View Details is the legacy Policy Status / Details viewer and has been removed from Addigy.