Prerequisites
Before you can deploy an MDM Configuration to manage Firewall, you'll need to configure the Addigy MDM Profile for the policy where you'll be enforcing Firewall.
You can find more instructions for enabling MDM here: Addigy Mobile Device Management (MDM) Integration.
Adding the Firewall MDM Profile
1. From the Catalog page, select MDM Profiles.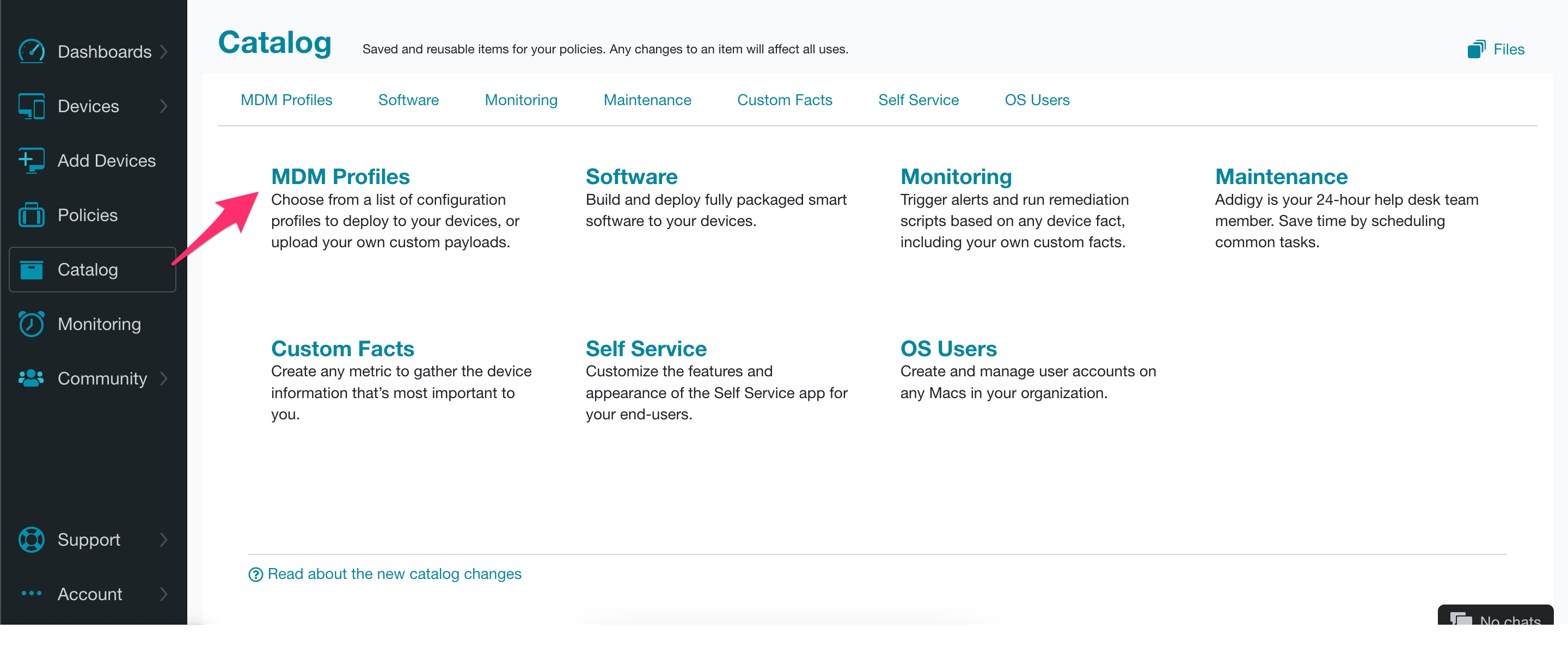 2. Then click on New.

3. Select Security and Privacy.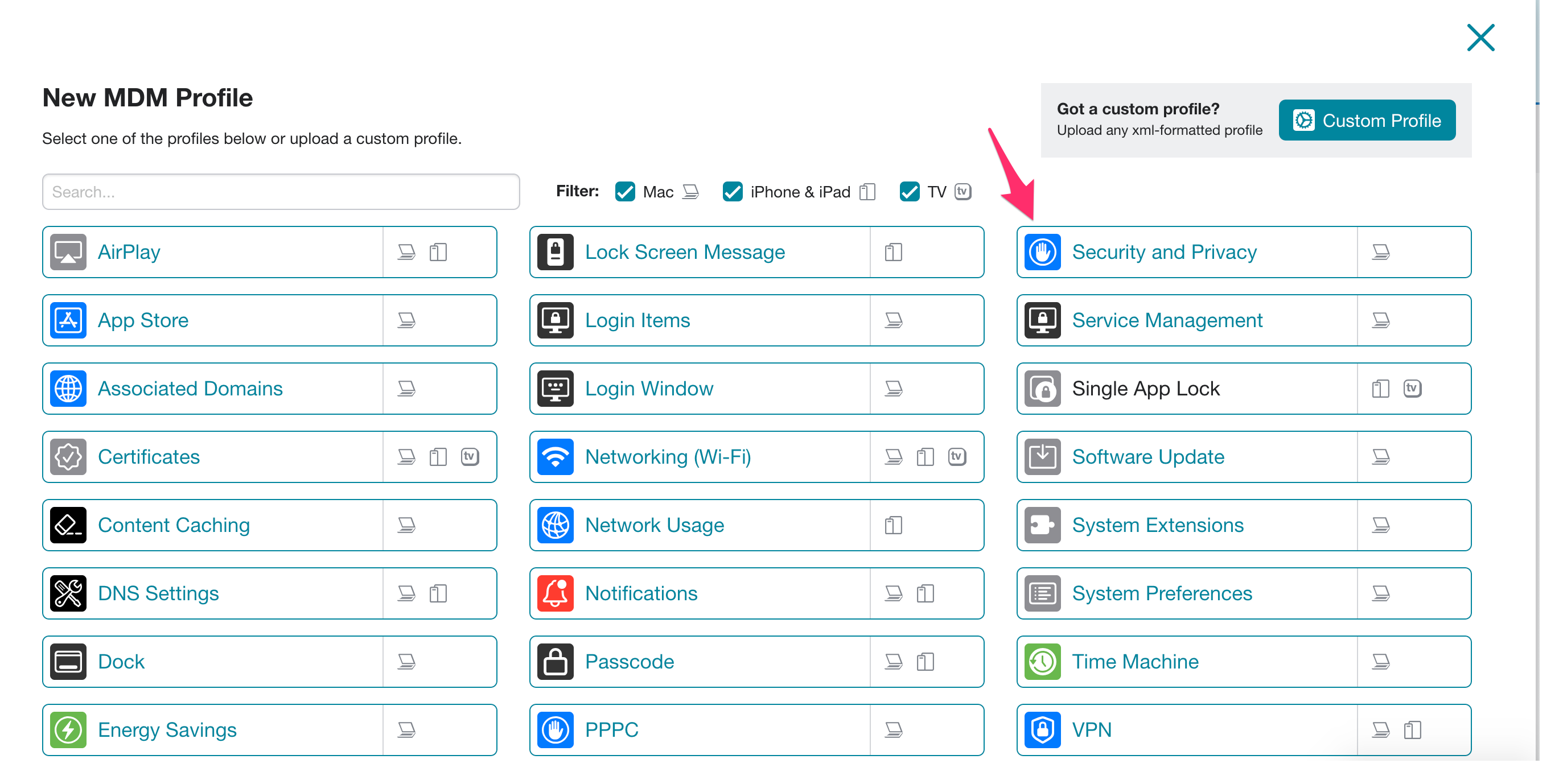 4. Select Firewall.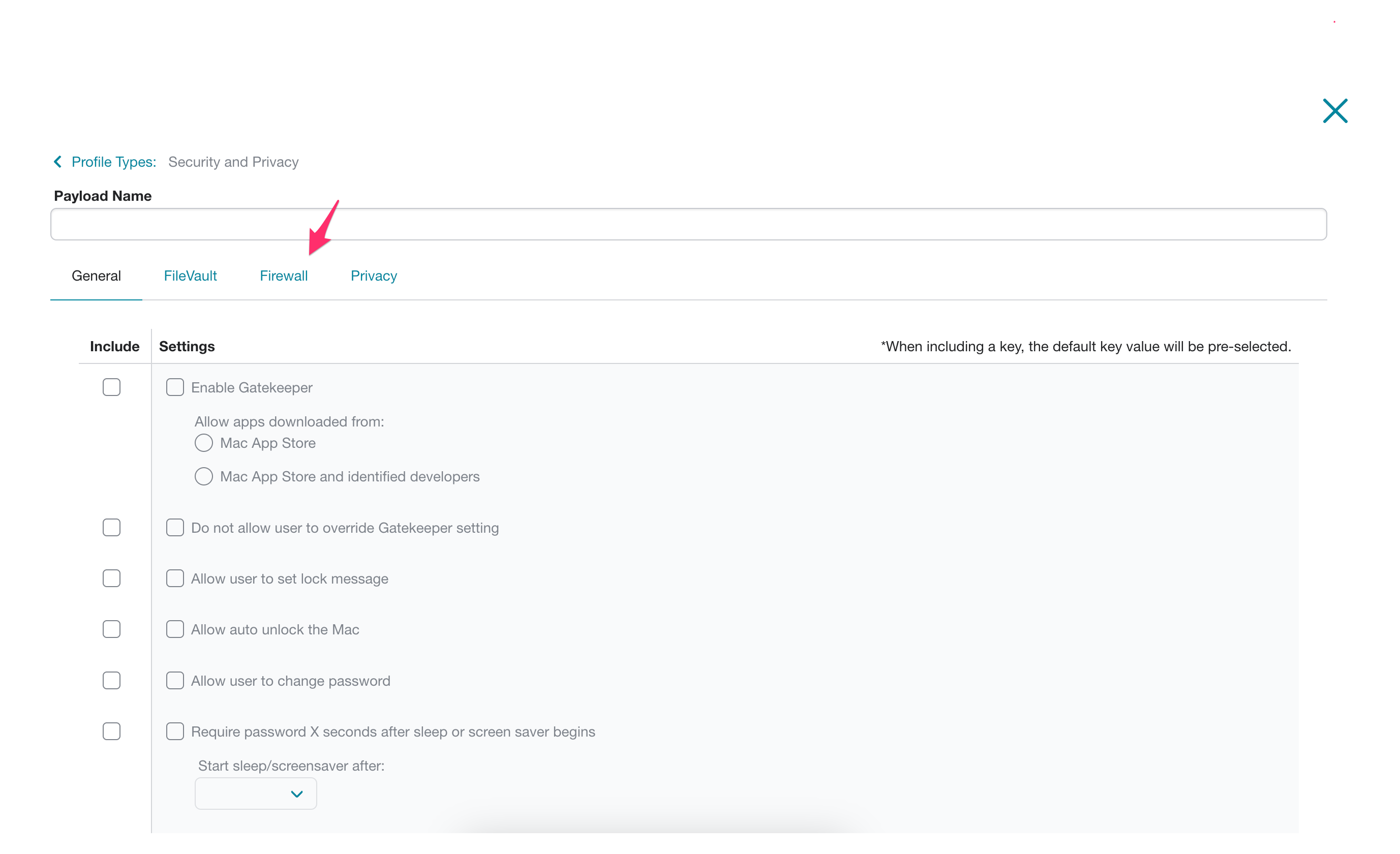 5. Name the Payload and check the corresponding boxes to Include the setting, then Enable it and select Create Profile. You can also set up any other settings you'd like configured here as well.
If you are editing an existing payload, you will also have to click Save and Review at the bottom of the window.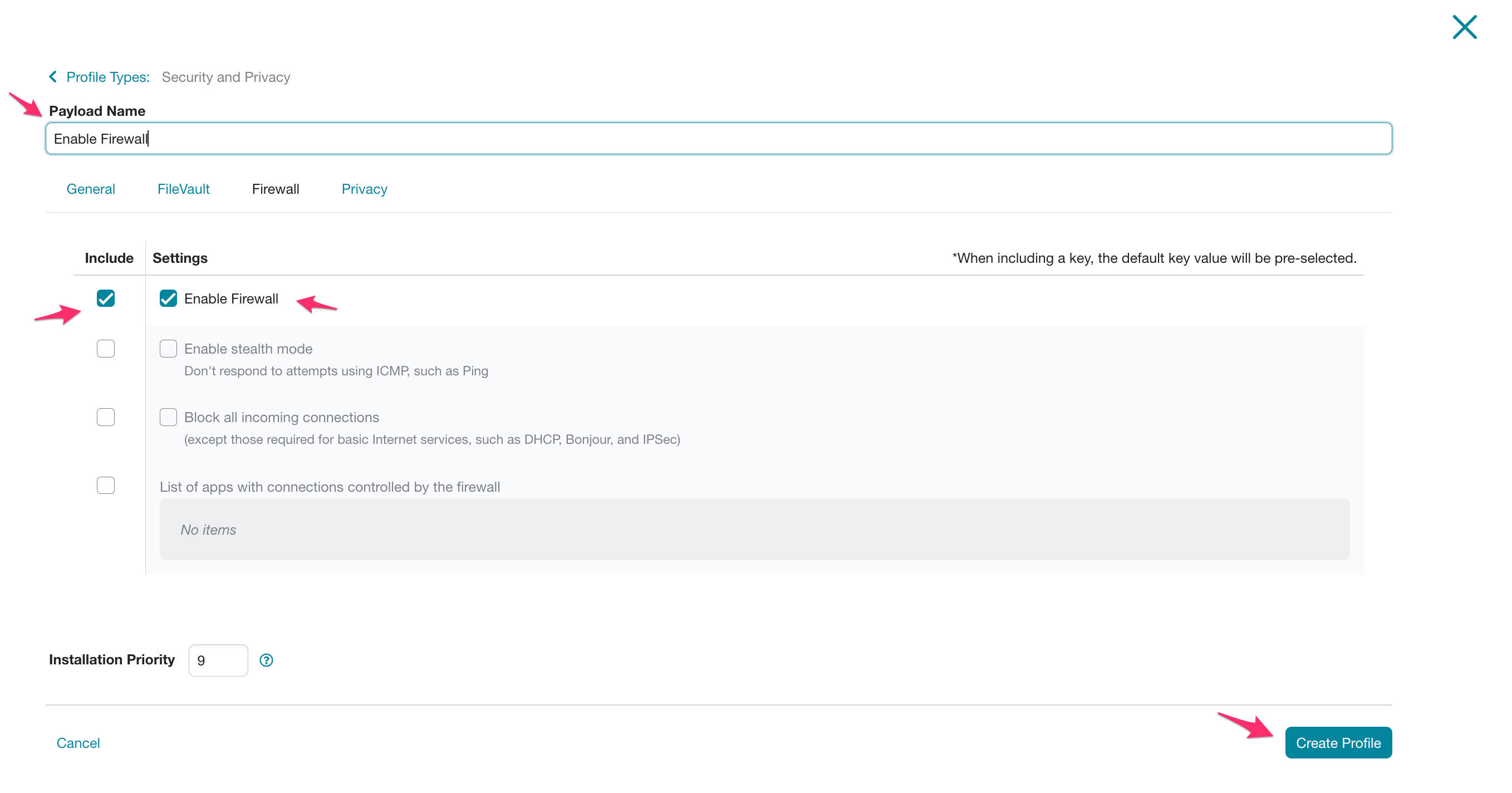 6. Under Actions, select Assignments "..."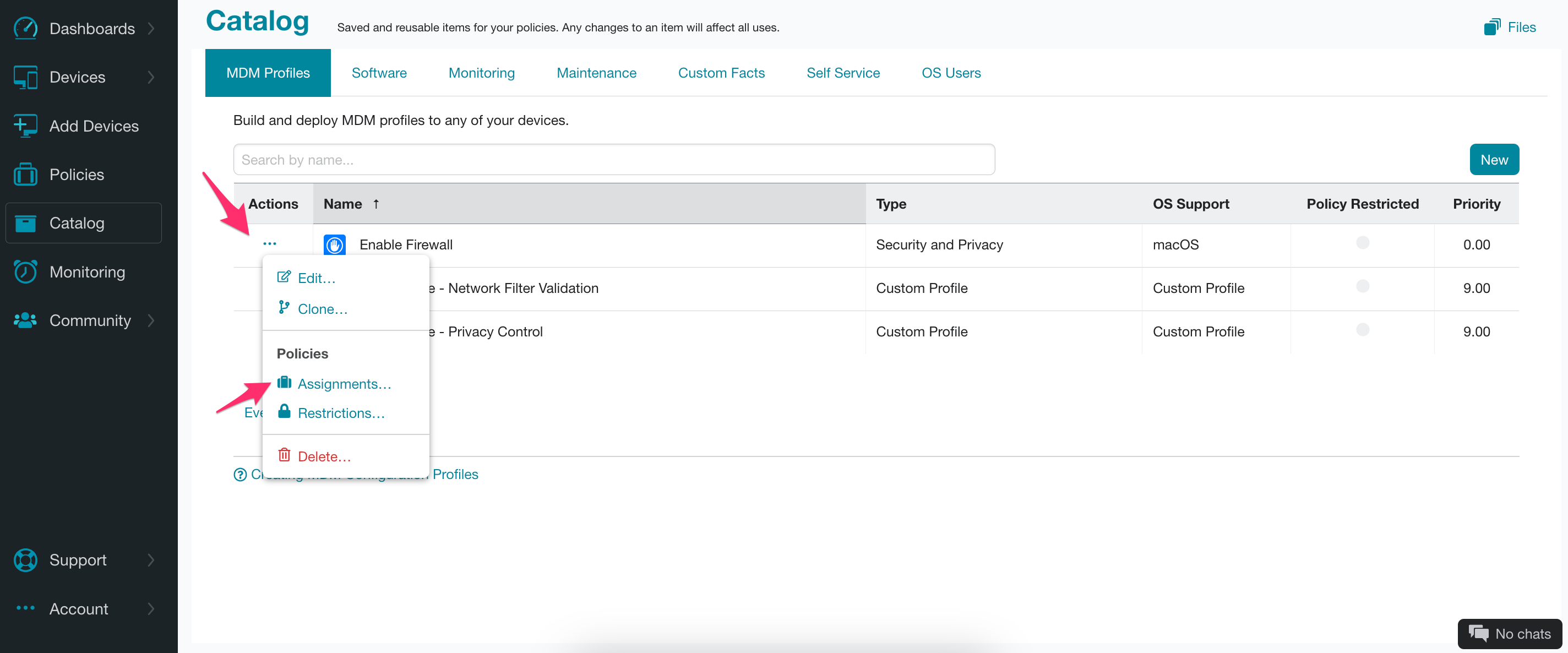 7. Lastly, select the appropriate Policies and hit Save.