Apple's Apps & Books (formerly VPP) provides a unique way of purchasing and assigning apps from the App Store to your Apple devices. Addigy integrates seamlessly with Apps & Books to create an environment where you can easily manage your devices and the apps associated with them.
To enable the Addigy Apps & Books integration, an account with Owner permissions for your organization must enable the integration in Support -> Integrations. This will enable the Apps & Books capabilities in the Policies page.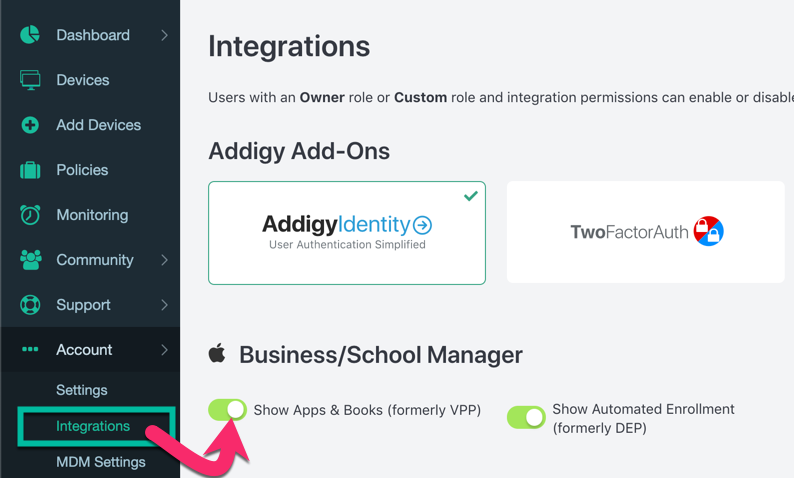 Once enabled, you will be able to associate your Addigy Policies with different Apps & Books accounts. Navigate to the desired policy in the Policies page. In the Integrations portion of the policy, follow the instructions to enable your Apps & Books assets for that policy.

Once the policy is associated with your Apps & Books account, Addigy will help you manage all your existing licenses in the Policies > Software > Apps & Books section.