Apple's Business Manager (ABM) program provides the same methods of purchasing and assigning apps from the App Store using Apps & Books (formerly VPP). Addigy integrates seamlessly with Business Manager Apps & Books to create an environment where you can easily manage your devices and the apps associated with them.
Requirements
The following requirements are needed to proceed with the Apps & Books Integration within Addigy using Apple Business Manager:
Apple Business Manager account business.apple.com

Apps and Books tied to your Apple Business Manager account

Administrator access in Apple Business Manager

Owner access in Addigy (or similar privileges to edit Integrations)

An MDM Profile is created and defined in Policies > Settings (under the desired policy) > MDM Enrollment Profile
Configuring of Addigy Apps & Books Integration
You are able to associate your Addigy Policies with different Apps & Books accounts.
Navigate to the desired policy in the Policies page. In the Settings > Apps & Books portion of the policy, follow the instructions to enable your Apps & Books assets for that policy.

To obtain your Apps & Books Token, navigate to Preferences >> Payments and Billing >> Server Tokens inside Apple Business Manager.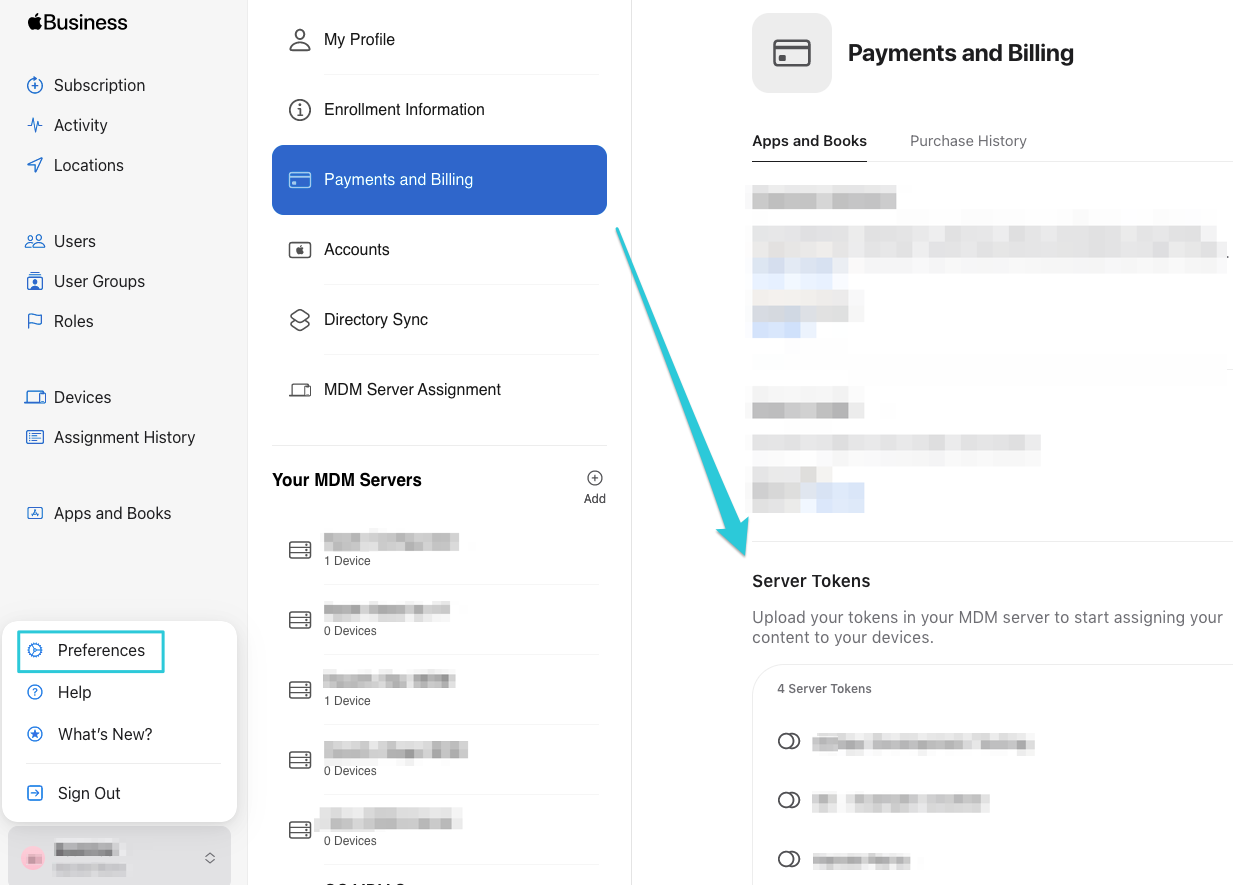 Once you download the server token file, you can upload the file into the Apps & Books integration section of an Addigy policy. Once your token is applied, you will see your company name and the expiration date within Addigy to validate the correct account is connected.
Apps & Books Assets will now show in the assets section underneath the Policies >> Settings >> Apps & Books section. You can apply the app licenses to the policy in the Software >> Apps & Books tab.