Whether you're new to Addigy, new to MDM, or not an experienced scripter, creating a Custom Software package can be tough at first. This how-to serves as your guide to install .sh type files!
.sh type files are simple shell files that contain a small list of executable instructions. These files are typically used to run scripts. Just like with PKG files, Addigy will generate an installation script for .sh files automatically!
Step #1:
Create a custom software item by navigating to Policies>Catalog>Custom Software>New.
Navigate to File Manager by selecting "Add Files", and upload your .sh file:

Step #2:
Now that your file is selected, we can use the auto-fill option to create the Installation Script. This can be found under the Add installation script column, from there you'd click "Add":

You can read more about condition scripts here:https://support.addigy.com/hc/en-us/articles/4403542369171-Condition-Scripts-Explained
The installation script will look similar to the below:

An installation script is needed, otherwise, the file will just exist on the device without instructions.
Step #3:
Navigate to a Policy, you can now deploy this script to either a Parent or Child policy. Since this is a custom software item, you will find it under the "Your Software" section of the Software tab within the policy you select:

After selecting Add App, you'd navigate to the "Deploy changes" tab to confirm the addition by selecting Confirm all, and then deploy your policy by selecting "Deploy now" to send it out:


Step #4 (optional):
You can also add this to your self-service catalog!
To do this, navigate to the Software tab within your policy once more, and locate your custom software item. You can also do this following these instructions:https://support.addigy.com/hc/en-us/articles/4403542243859-Assigning-Scripts-to-Self-Service
From there, find the "Self-Service" column, and click the toggle so it shows green:

Here is an example of how it will appear within Self-Service: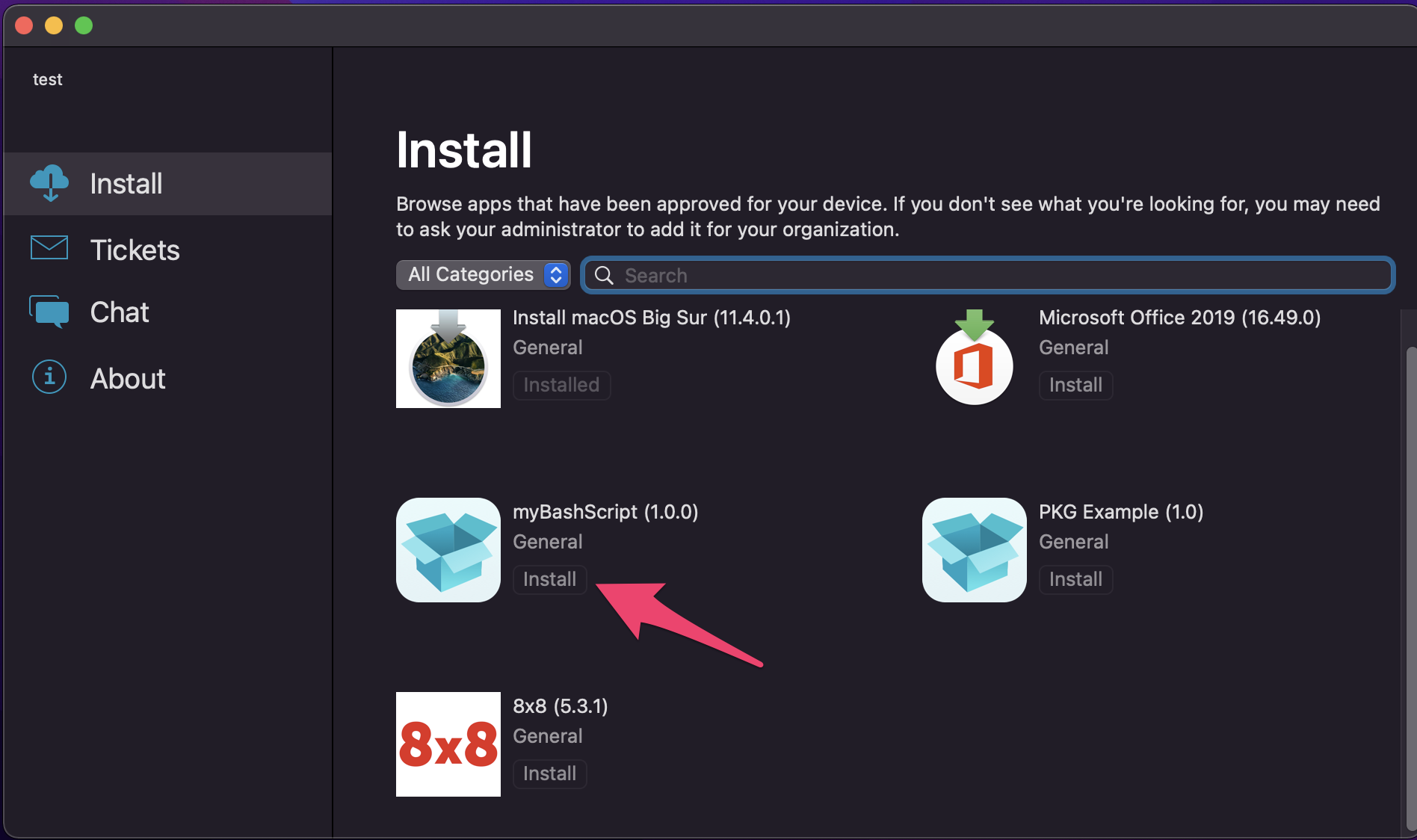 Step #5 (optional):
Want to deploy this software to one device at a time?
Golive would be the feature you're looking for!
Navigate to the Devices Page, locate your device, and click the name of it. From there you'll be taken to the GoLive Overview page.
Navigate to Software>Smart software and search for your custom software item, you'd then click deploy: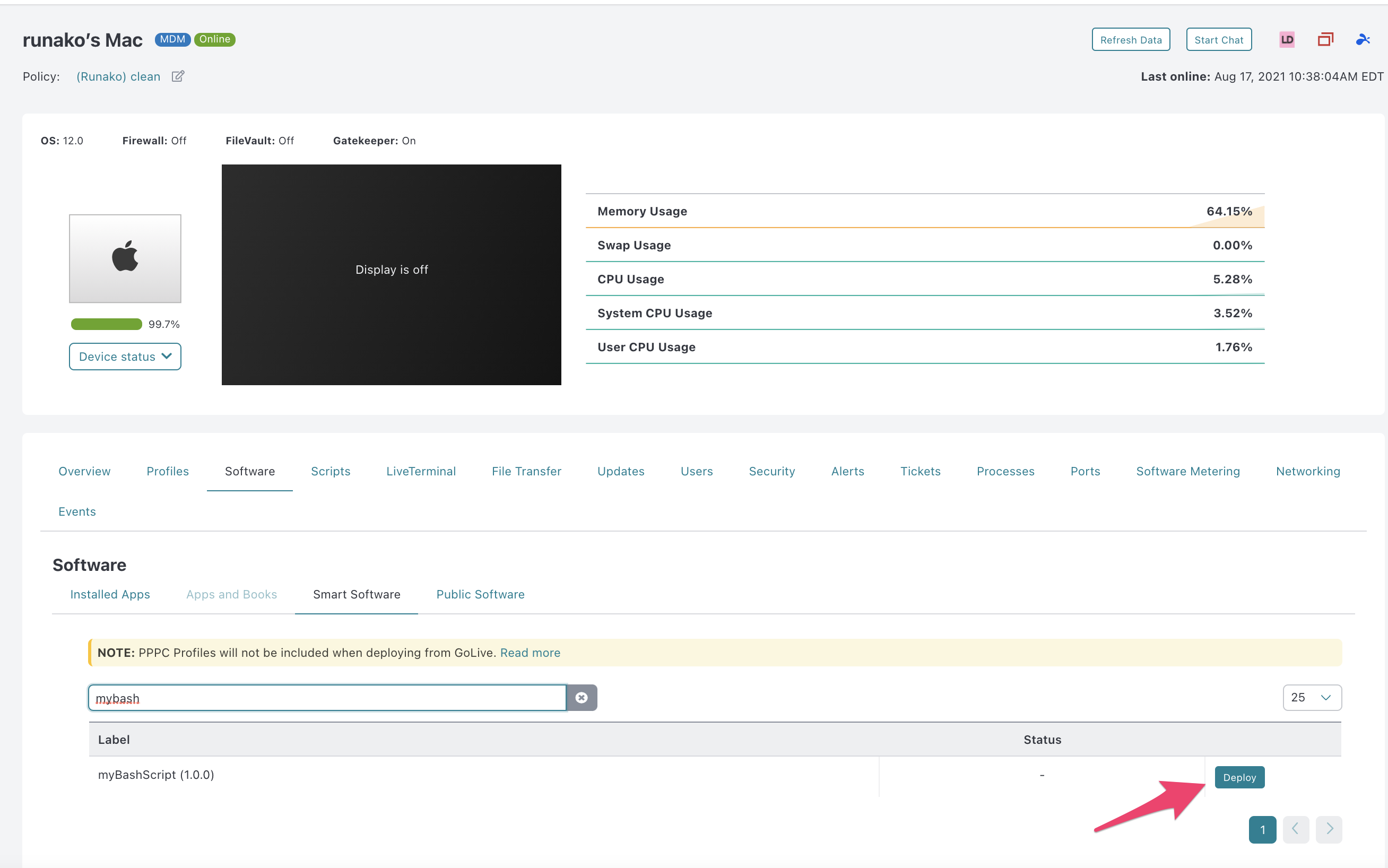 If you have any questions, please do not hesitate to reach out to us by contacting support@addigy.com