For all purchases of macOS devices, other than the Apple at Work program, there wasn't a way to leverage Automated Device Enrollment and all of its benefits for the most "touchless" and granular management experience. That is... until now!
Currently in Beta, Apple has released a new Apple Configurator app on iOS. At 5:45 minutes, we can see how the app is meant to interact with macOS devices. For this workflow, you'll need:
Requirements:
Steps:
Enroll your iOS 15 iPhone into MDM, if already complete move on to the next step
Install Apple Configurator on the iPhone using either Apple Configurator 2 or Finder (Right-Click > Add > Apps > Choose from my Mac... and choose the .ipa file from Apple Seed for IT)
Note: if you notice a Untrusted Enterprise Developer error, that is because trust is not automatically established (unless the app is installed via an MDM solution). You will need to Manually install and trust the enterprise app.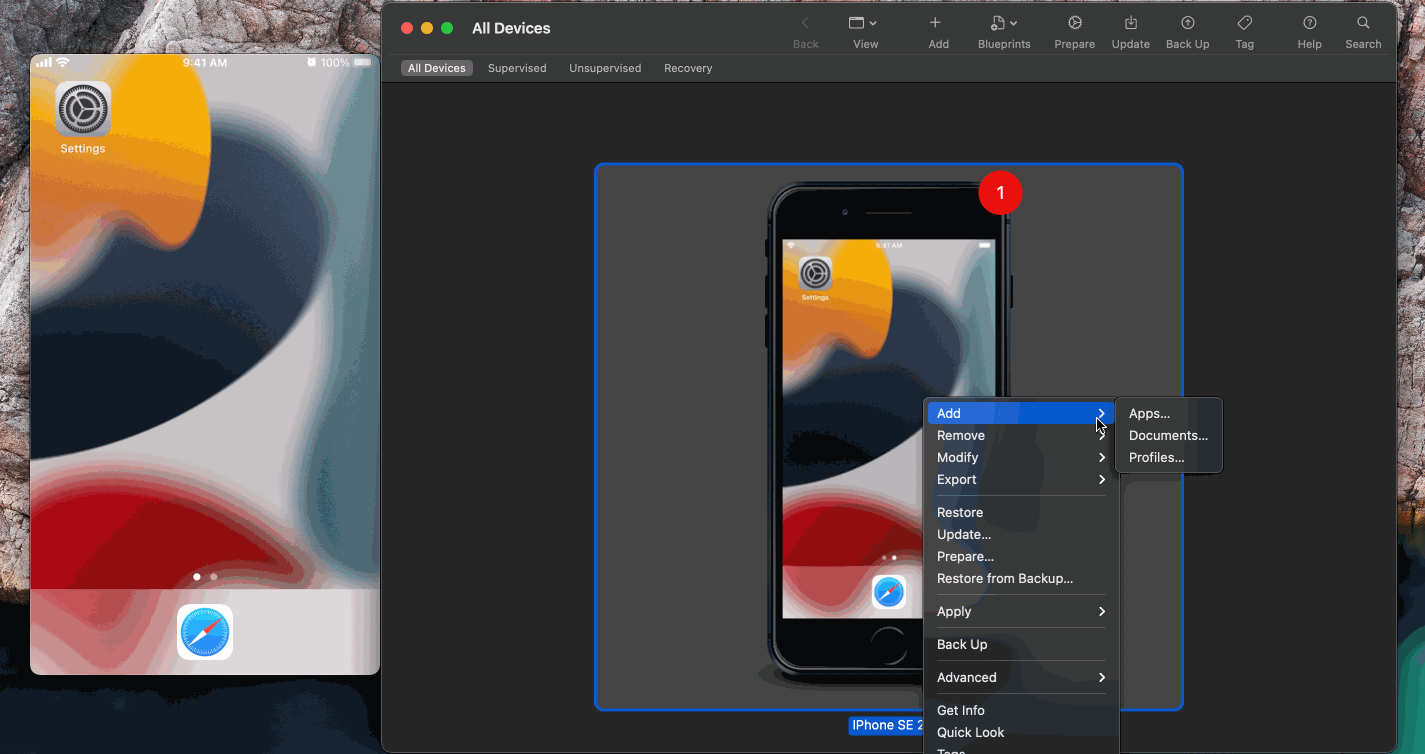 Sign in with your organization's Managed Apple ID (MAID) with at least the Device Manager role.
Note: If you're not sure your MAID has the correct role to perform the enrollment, login to your Apple Business Manager (ABM) or your Apple School Manager (ASM) to verify under People > Accounts (see below)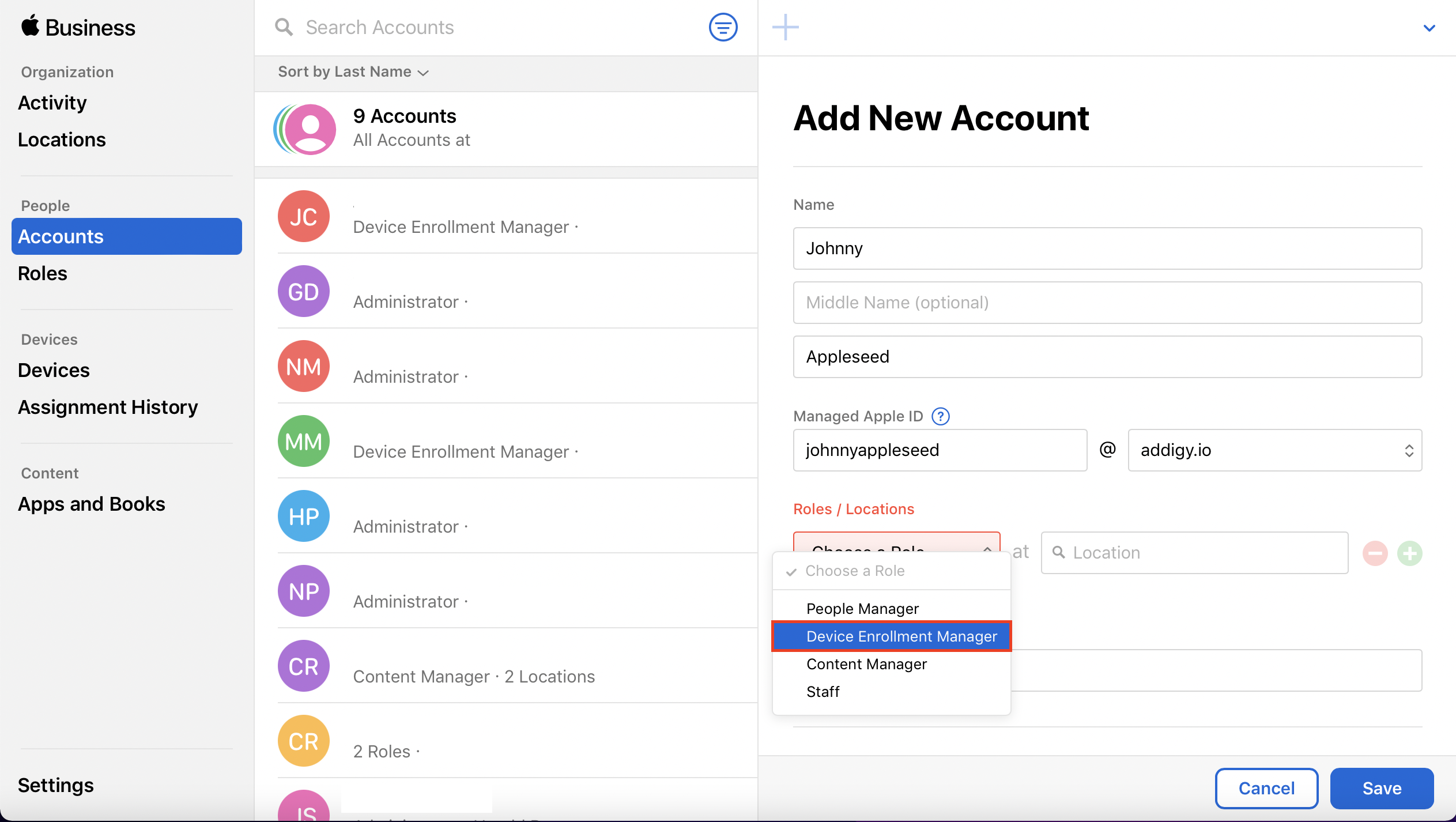 Bring the iPhone near a Mac showing the Country picker in Setup Assistant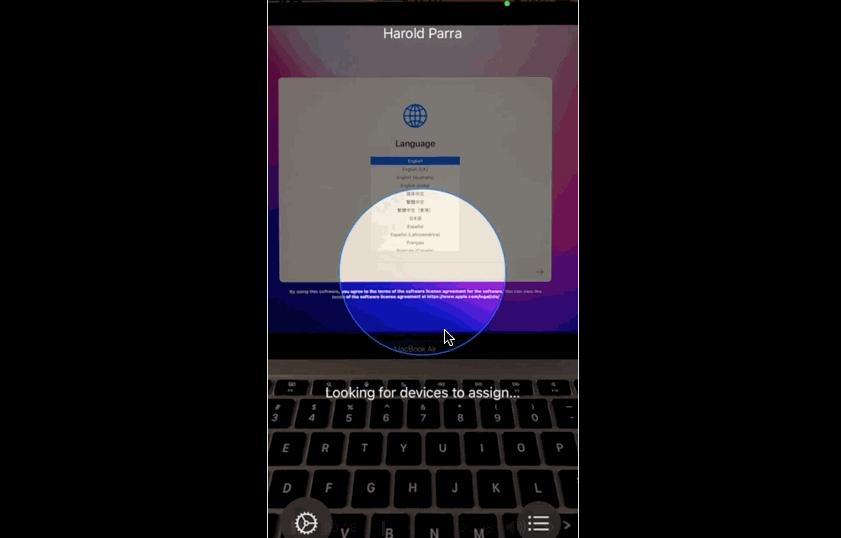 The device now appears in your ABM or ASM account. Now you can complete ADE with Addigy on a device purchased outside the Apple at Work program at any time.
Note: At the time of this writing, macOS devices abide by the same rules as iOS, iPadOS, and tvOS..."the user has a 30-day provisional period to release the device from Apple School Manager or Apple Business Manager, supervision, and MDM."