On the main Policies page, you have the ability to deploy updates to your Smart Software titles or your Public Software Library titles.
Click Policies on the left-hand sidebar.
Note: The new updating Smart and Public Software Library titles can only be done in the new Policies page.
If there is an update available, you will see a yellow button stating that Updates available...
If there is not an update available, the yellow button will be unable to be clicked and state that there aren't any updates available.

Clicking the Updates available... button will bring you to an Update Software modal that will show you all of your Smart and Public Library Software that have updates.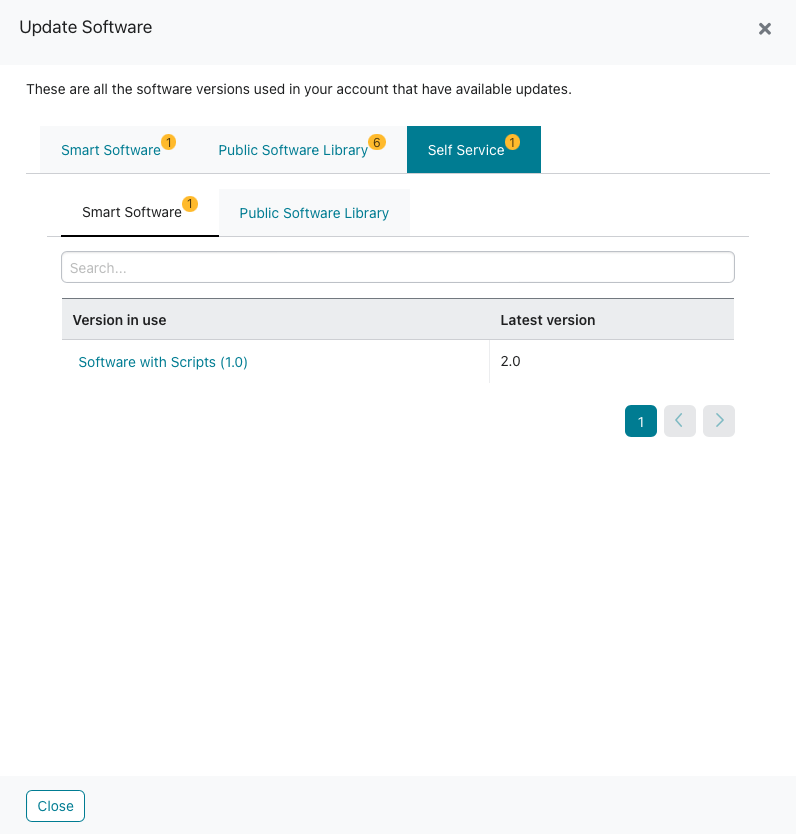 Click on a title that you'd like to update and it will show you what versions are available to update to and all of the policies that have this version deployed.
You can Select All or select specific policies you'd like to update.
Click Update when you're finished with your selections and your policies affected will now update during the normal check-in cadence.