With Addigy, administrators can place an iOS or iPadOS device into Managed Lost Mode in the event that it's been lost or stolen. When a device is in Managed Lost Mode, admins can request its location and have it play a sound.
Requirements
Enabling/Disabling Managed Lost Mode
Lost Mode can be enabled and disabled via GoLive >> Device Status: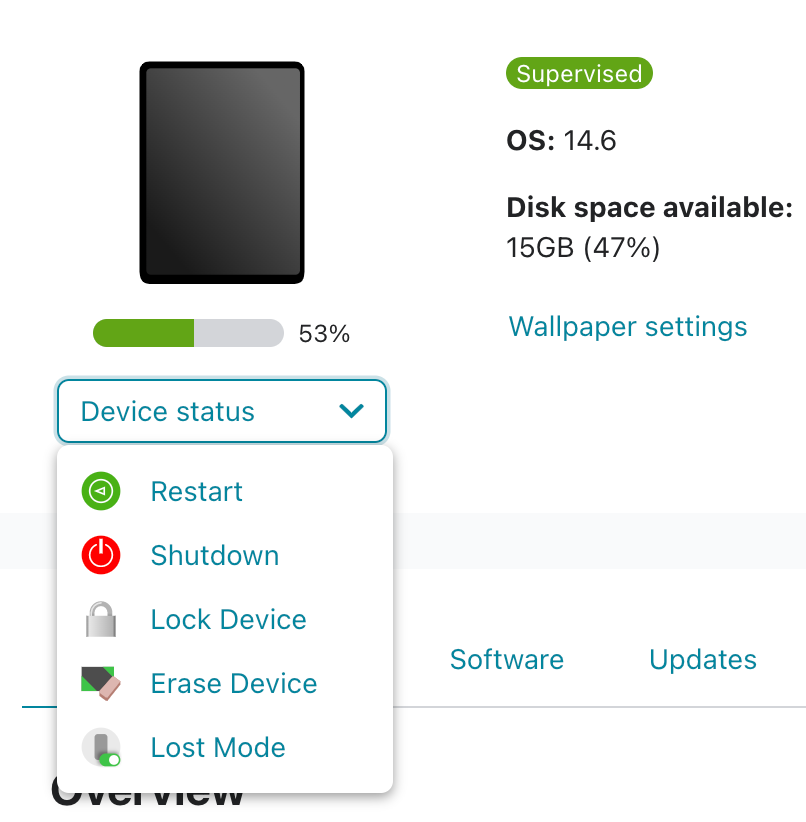 A message or phone number must be provided in the modal window (shown below) to send the command to enable Lost Mode.
The only way Lost Mode can be exited is by an administrator disabling it. When Lost Mode is turned off, the device unlocks, its location is collected, and the user is notified via a message on the Lock screen or an alert on the Home screen.
What Does Lost Mode Do?
When the Lost Mode button is selected, the MDM server puts the device in Managed Lost Mode, with a message, phone number, and footnote text. The current user is logged out. Lost Mode locks the device, and displays the message provided when the command is sent. The device can be tracked via the map in the Lost Mode modal window: