Prerequisites
To be able to initiate a remote session using Splashtop, Addigy users will need the following two permissions:
Run Splashtop
Execute Commands
How to enable Splashtop for your Organization
1. Navigate to Account > Integrations and click on the Splashtop tile under Third Party Add-Ons: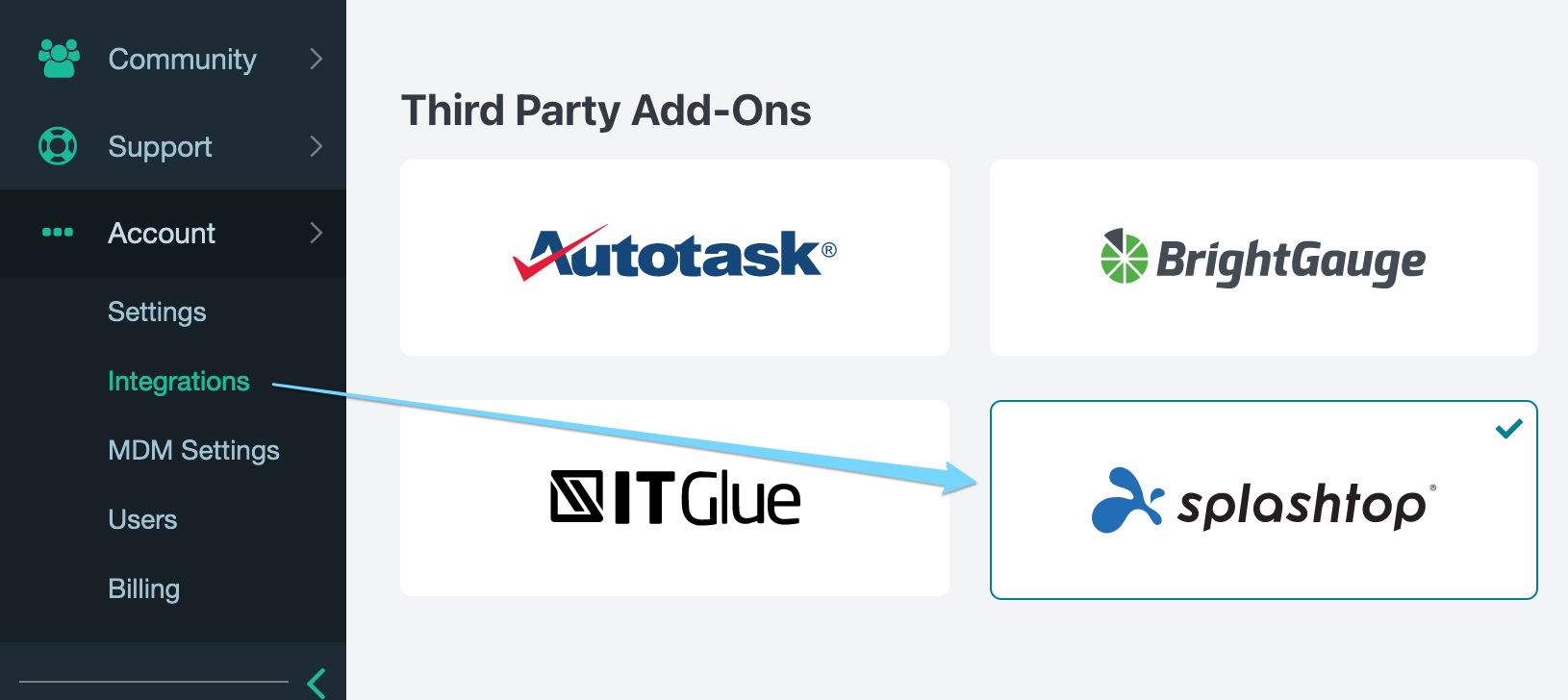 2. Clicking on this tile will reveal the following popup which will allow you to Enable this for the account, as well as select which policies you'd like to use Splashtop on: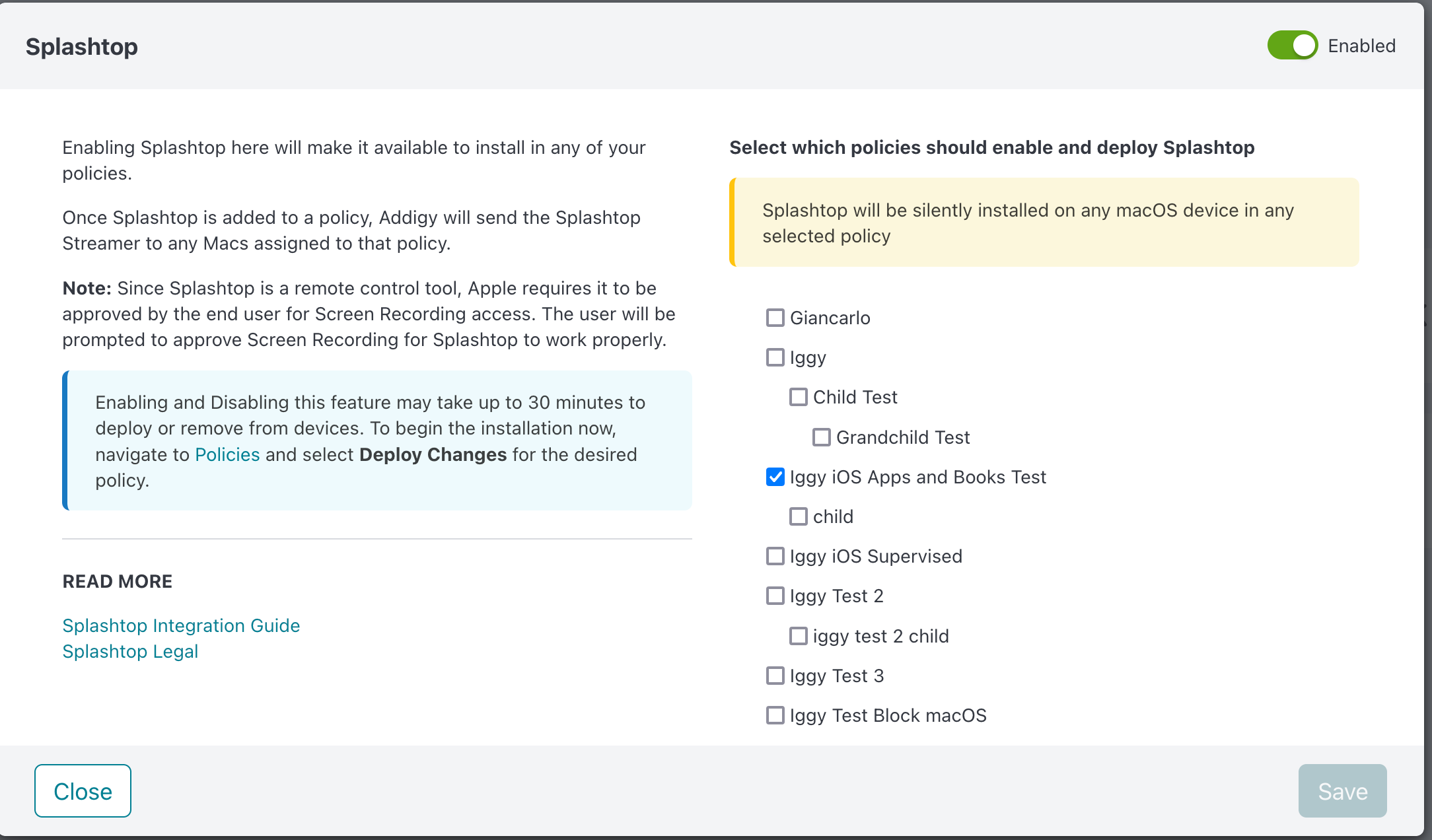 Once this is enabled, you can go to the policy level to set more specific settings.
How to enable or disable Splashtop at the policy level
From the Policies page, navigate to the Policies > Settings > Remote Control and you should see the following:

Here you can:
A.) Enable or disable the integration
B.) Choose if the end-user will be prompted when a new session is established.