The Devices table provides a grid of latest known data from any set of your devices so you can review trends or discover possible issues immediately. The table can be customized to display any group of your devices along with any set of columns you prefer. Addigy provides a Default view with some of the most common data points, but you can create your own different column views and save them to use later.
The option to Create a Table View, is found in the Tools menu.
In the window you can select which columns to display and organize them in any order you like.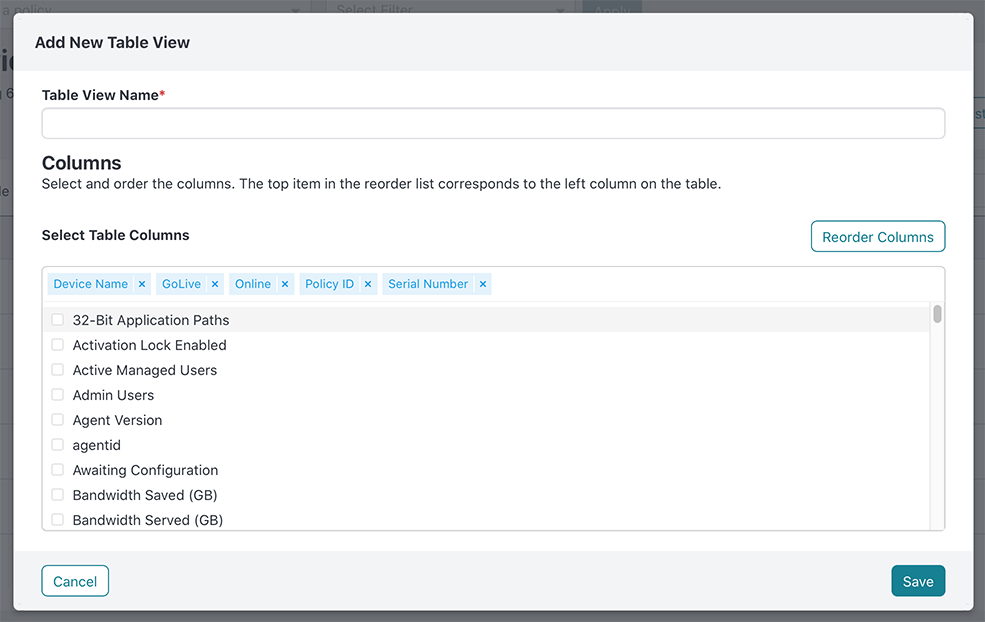 Create and save as many table views as you like, and if you'd like to change the column order or delete a table view, the Tools menu has options for those. And if you change columns or column order on one of your table views, be sure to save your changes.
Modifying a Table View
Once a table view has been created, it can also be modified to have the columns moved and fields added or removed.
Adding or removing fields
This can be done by checking/unchecking Facts from the Columns drop-down, respectively:

Changing the order of the columns
This can be done by selecting Tools > Reorder Columns.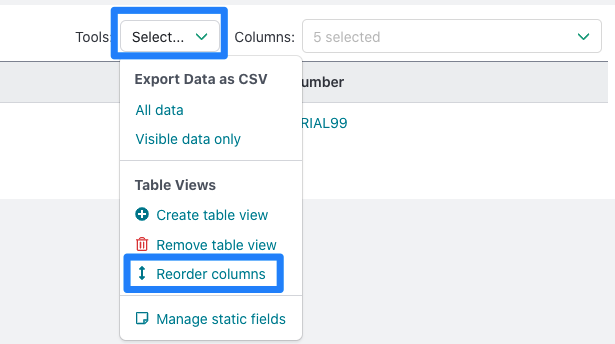 This menu will allow you sort them from top-down being the order of fields left to right within the devices page: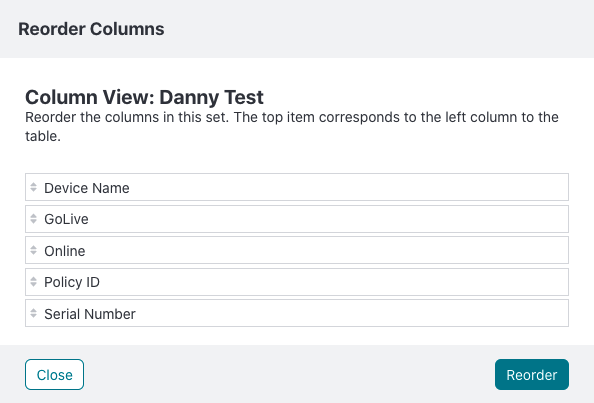 If any changes are made, be sure to Save the table view if you wish for these changes to remain: