You may find yourself in a scenario where you want to create a Smart Software that is very similar to one that already exists in your catalog. You may have to change a token or update some text for a specific organization or department. That's why we've made it simple to clone your existing Smart Software.
Note: Cloning a Smart Software item will not carry over its policy restrictions.
Find the Smart Software item that you would like to clone. In our example, we will clone Atom.

In the Actions menu next to the software title, click the ... menu and select Clone.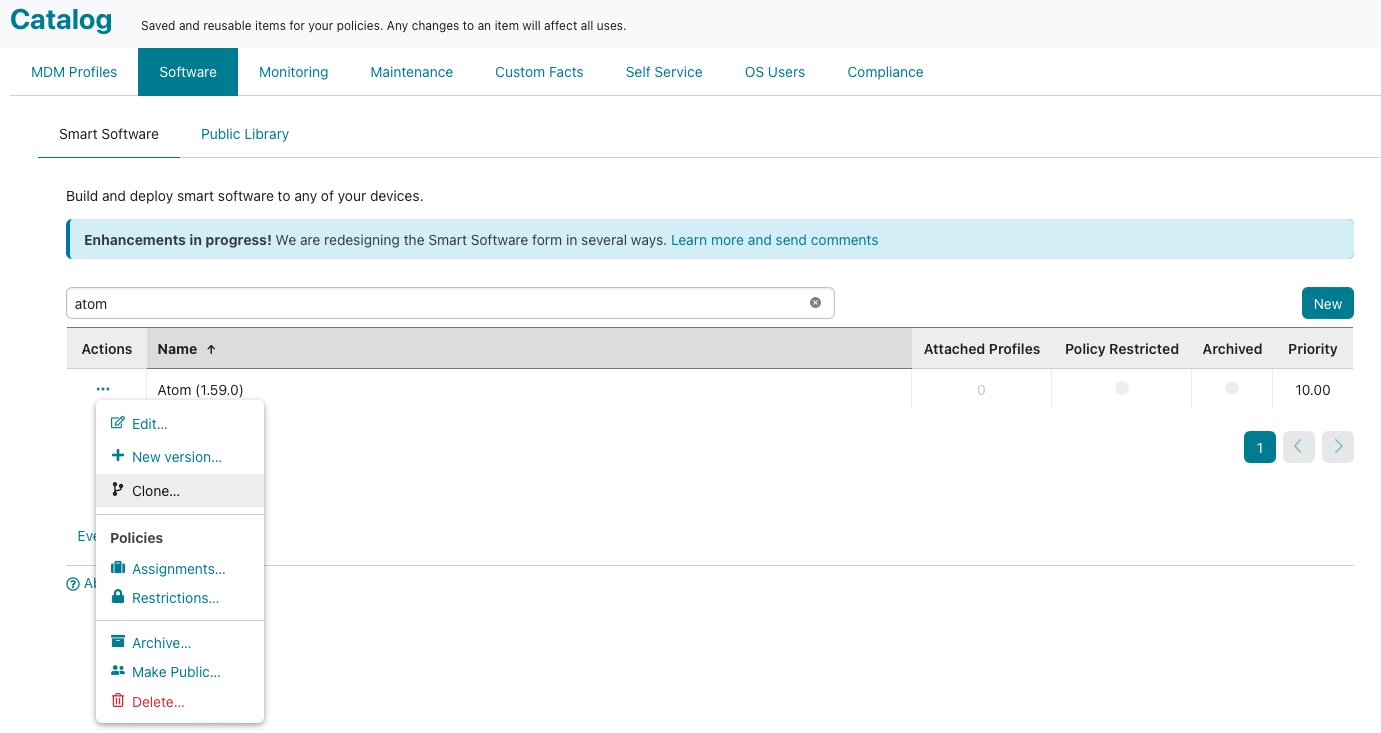 Make any changes to the item and press Save at the bottom right of the form. We are going to update the name to "Atom Upgraded" and change the version to 1.60.0.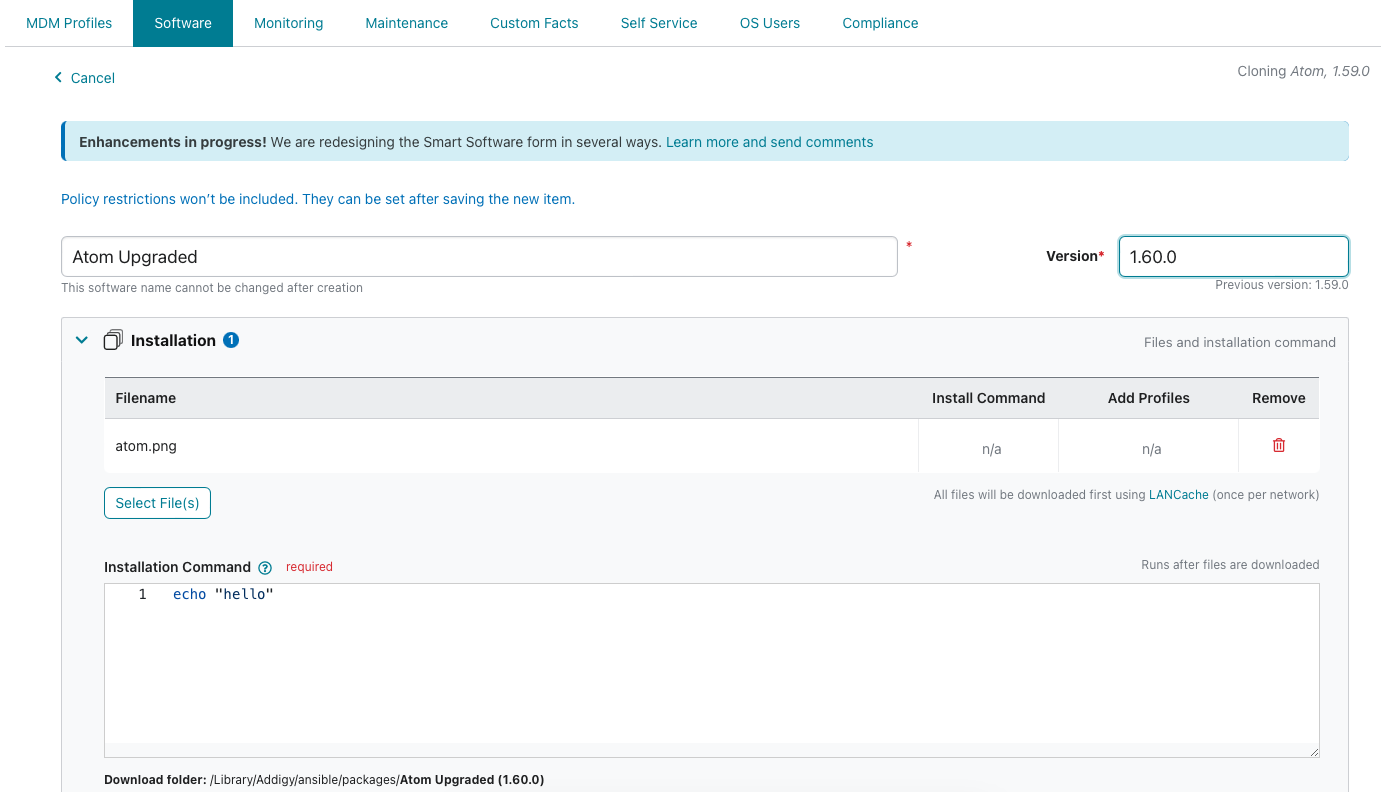 You should now see your original item and the new item in your software list.