Releasing Apps & Books licenses will dissociate an Application on a device with a license that was given from the associated Apple Business/School Manager account.
Once an application License is released the device will no longer receive updates.
To release a license, navigate to Policies > policy where Apps & Books is configured > Settings > Apps & Books: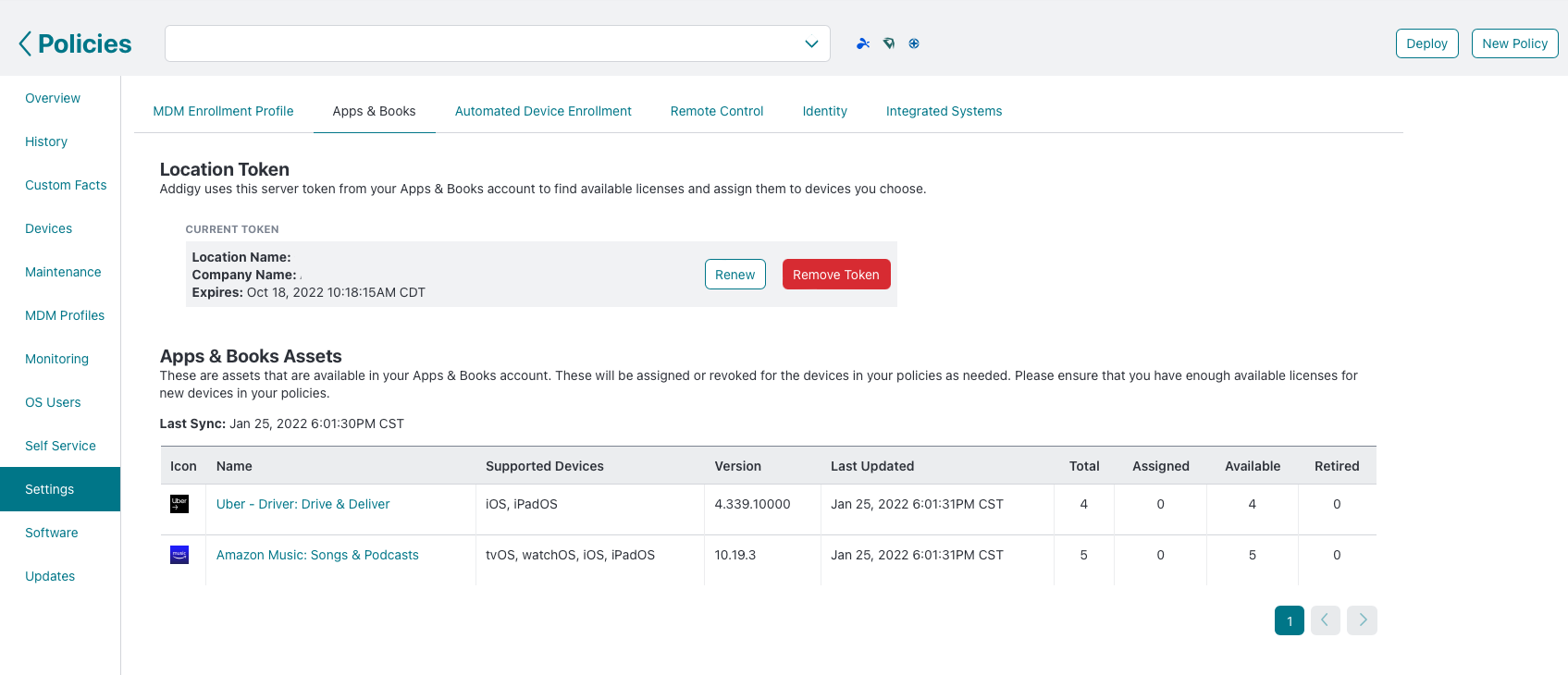 In the Apps & Books tab, you will see a table of all the applications with licenses in your Apple Business/School Manager account. This table provides insightful information such as how many licenses are on the account in total, assigned, and available.
By clicking on the Assigned number for a particular application, you will see the licenses associated with the device serial numbers of the devices in the policy. By clicking release, the license associated with that device serial number will no longer be associated with that device and will become available: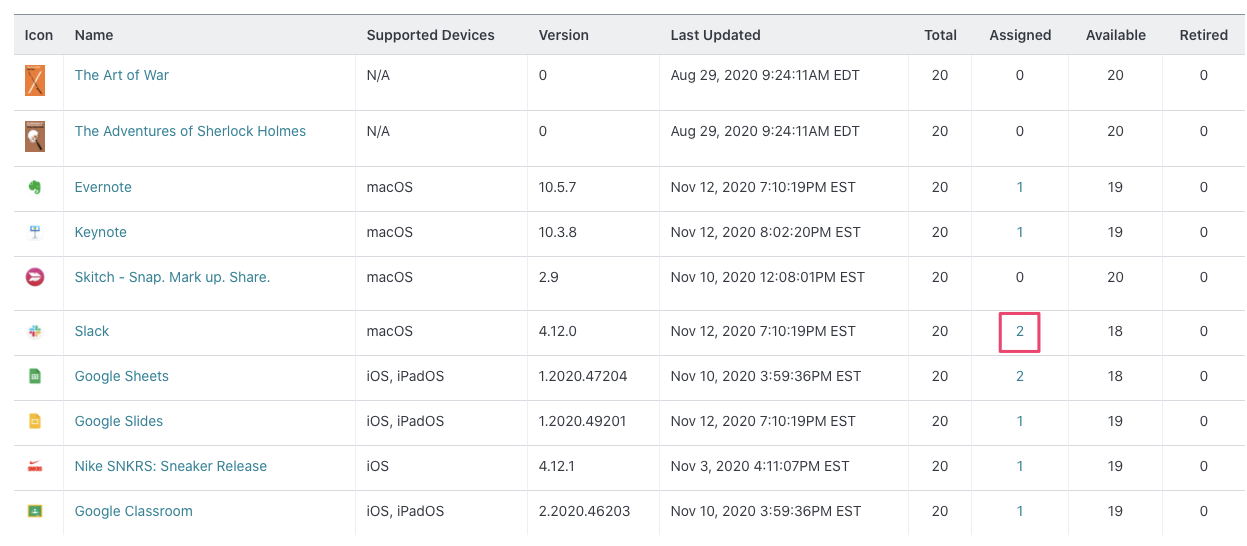 After releasing the license the application will remain on the device.