The Addigy Executive Dashboard provides insight into the health of your macOS devices by displaying which devices have available updates and by listing the maintenance items they have executed. The Executive Dashboard supports downloading and scheduling reports.
Downloading an Executive Report
To download a report from the Executive Dashboard, select Print Report button at the top of the page.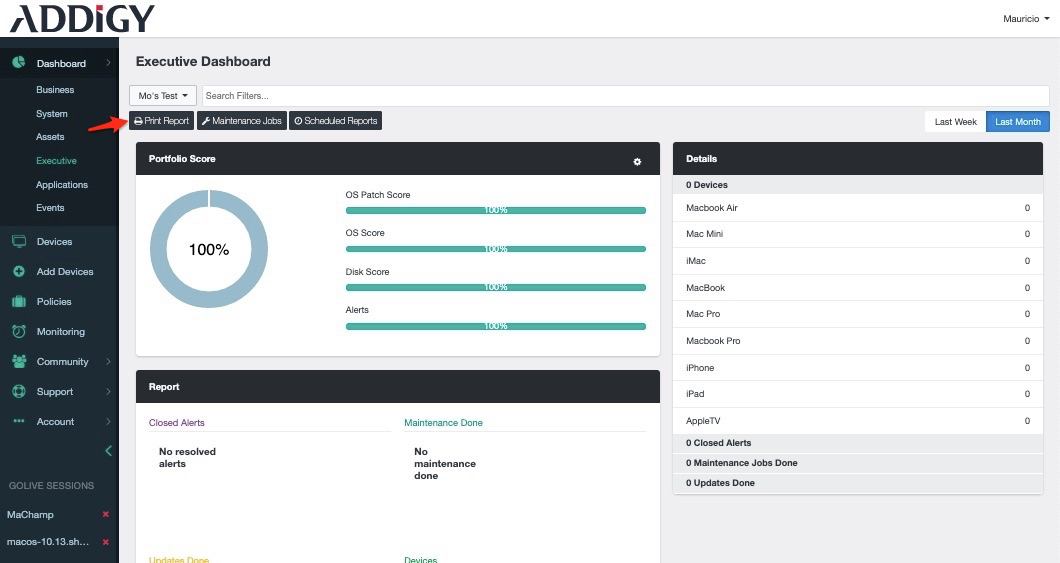 Additionally, the report can be filtered to show only a specific set of Policies using the Policies dropdown menu.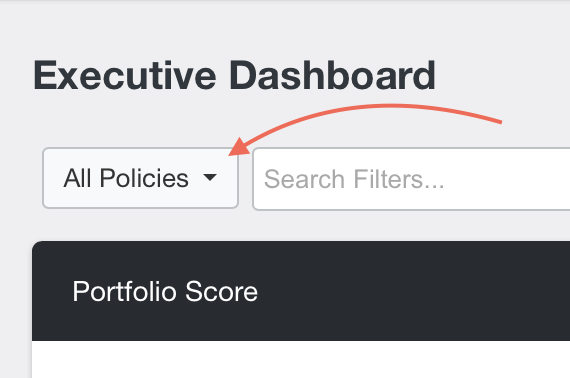 Scheduling an Executive Report
To schedule a system report, first follow the instructions above to filtering the report to show the desired Policies. Then, select Schedule Report and click the + plus icon to start building a new report.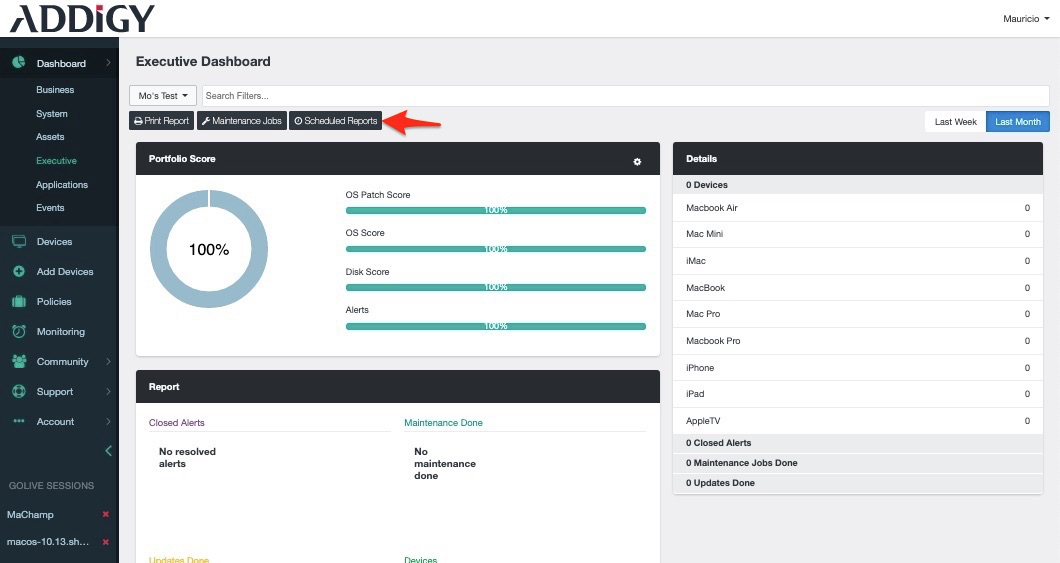 Next, give the report a meaningful name, choose which emails should receive the report and when it should be delivered.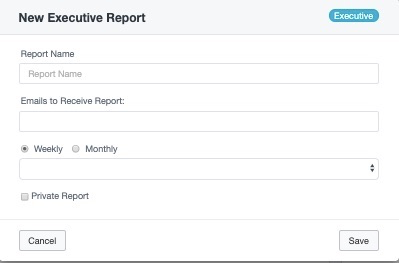 Selecting Private Report will require recipients of the report to login to your Addigy organization before it can be viewed. Use Private reports to keep you data secure and turn off private reports when sending reports to users outside of your organization.
When you're satisfied with the report settings, select Schedule Report and you're done. The report will go out to the chosen email addresses on the schedule you chose.
If you experience any issues generating System reports or have additional questions, please reach out to Addigy support (support@addigy.com).