The Apple Configurator User Guide provides a full overview of the Apple Configurator application. For an overview of all supported Apple Configurator workflows, please view the following: Overview: Apple Configurator 2
For all purchases of macOS devices, other than the Apple at Work program, there wasn't a way to leverage Automated Device Enrollment and all of its benefits for the most "touch-less" and granular management experience. That is... until now!
Apple has released a new Apple Configurator app on iOS. An overview of the app is provided in this video: Manage devices with Apple Configurator. At 5:45 minutes, we can see how the app is meant to interact with macOS devices. Apple's WWDC announcement is now a public release. For this workflow, you'll need:
Requirements:
An iOS device running iOS 15 or later, and with Bluetooth enabled
A macOS Device running macOS 12.0.1 or later, and with a T2 Chip or Apple Silicon
Steps:
Install Apple Configurator on an iPhone running iOS 15 or later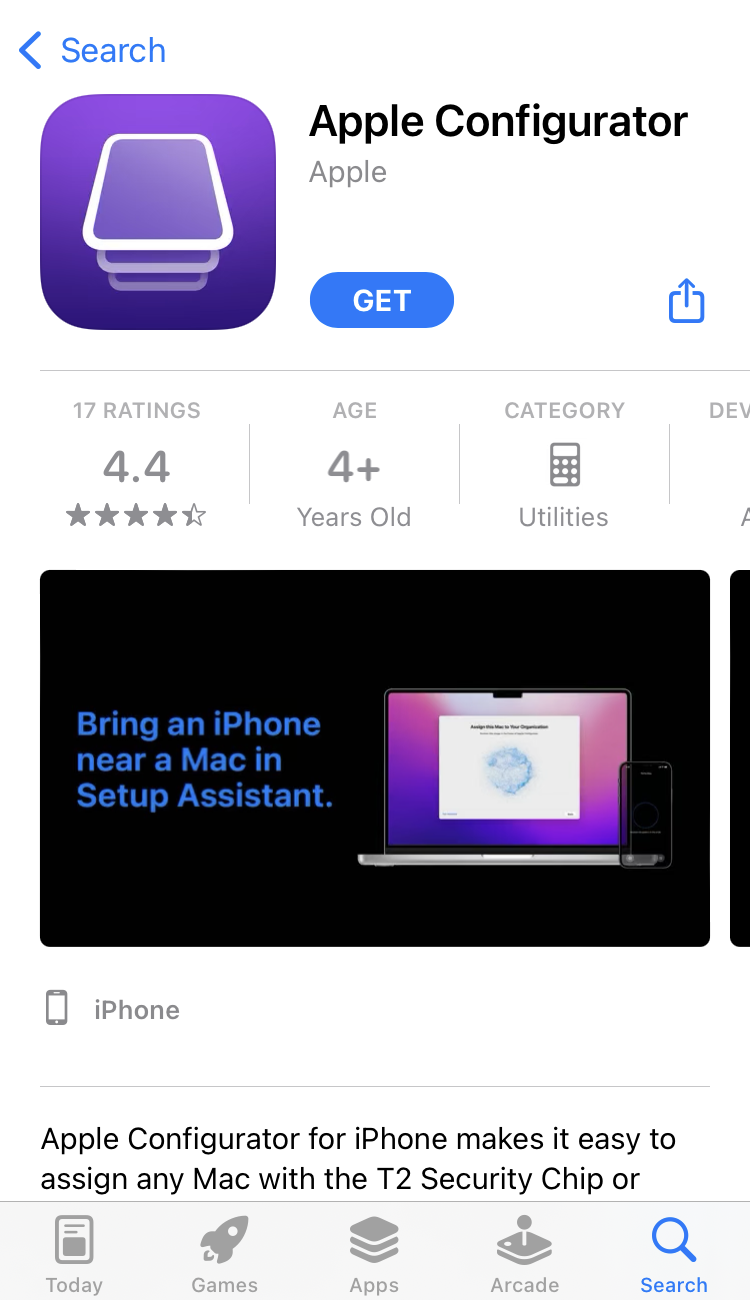 Sign in with your organization's Managed Apple ID (MAID) with at least the Device Enrollment Manager role
Note: If you're not sure your MAID has the correct role to perform the enrollment, login to your Apple Business Manager (ABM) or your Apple School Manager (ASM) to verify under People > Accounts (see below)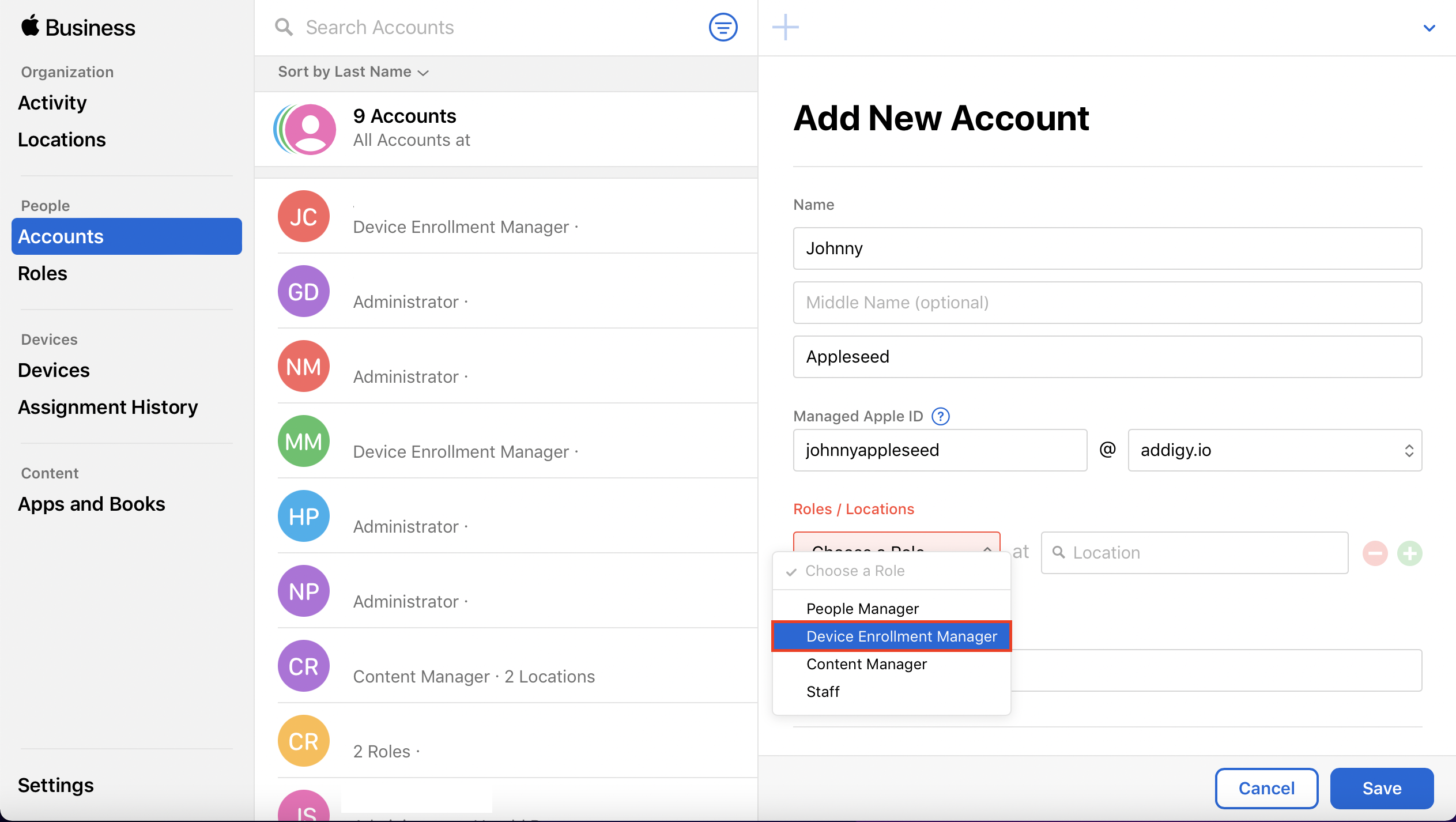 Bring the iPhone near a Mac showing the Country picker in Setup Assistant
The device now appears in your ABM or ASM account. Now you can complete ADE with Addigy on a device purchased outside Enterprise Channels at any time. 
Note: At the time of this writing, macOS devices abide by the same rules as iOS, iPadOS, and tvOS..."the user has a 30-day provisional period to release the device from Apple School Manager or Apple Business Manager, supervision, and MDM."