Addigy's pre-built benchmarks allow you to easily apply compliance rules across all your devices with just a few clicks. There might be some cases where you need to customize one of these benchmarks to fit your specific organizational needs. Here's how.
Navigate to the Catalog -> Compliance Tab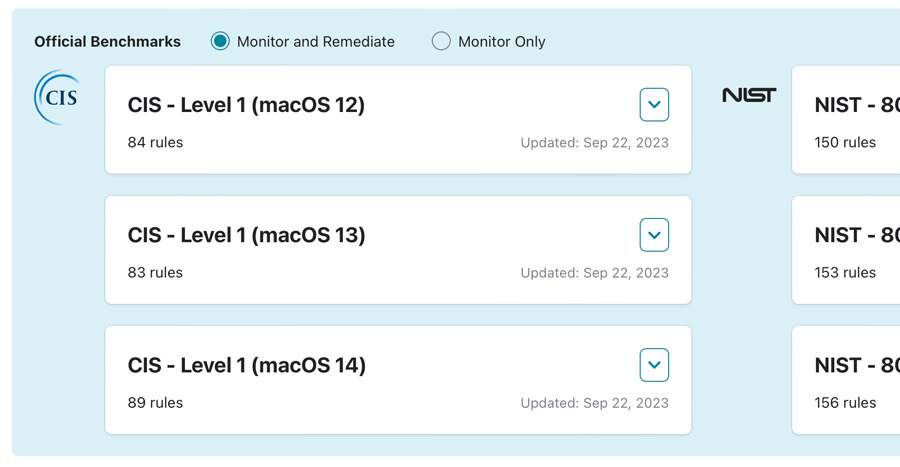 Select the down arrow next to the pre-built benchmark, and select Clone,

From there you can select only the rules you want and save.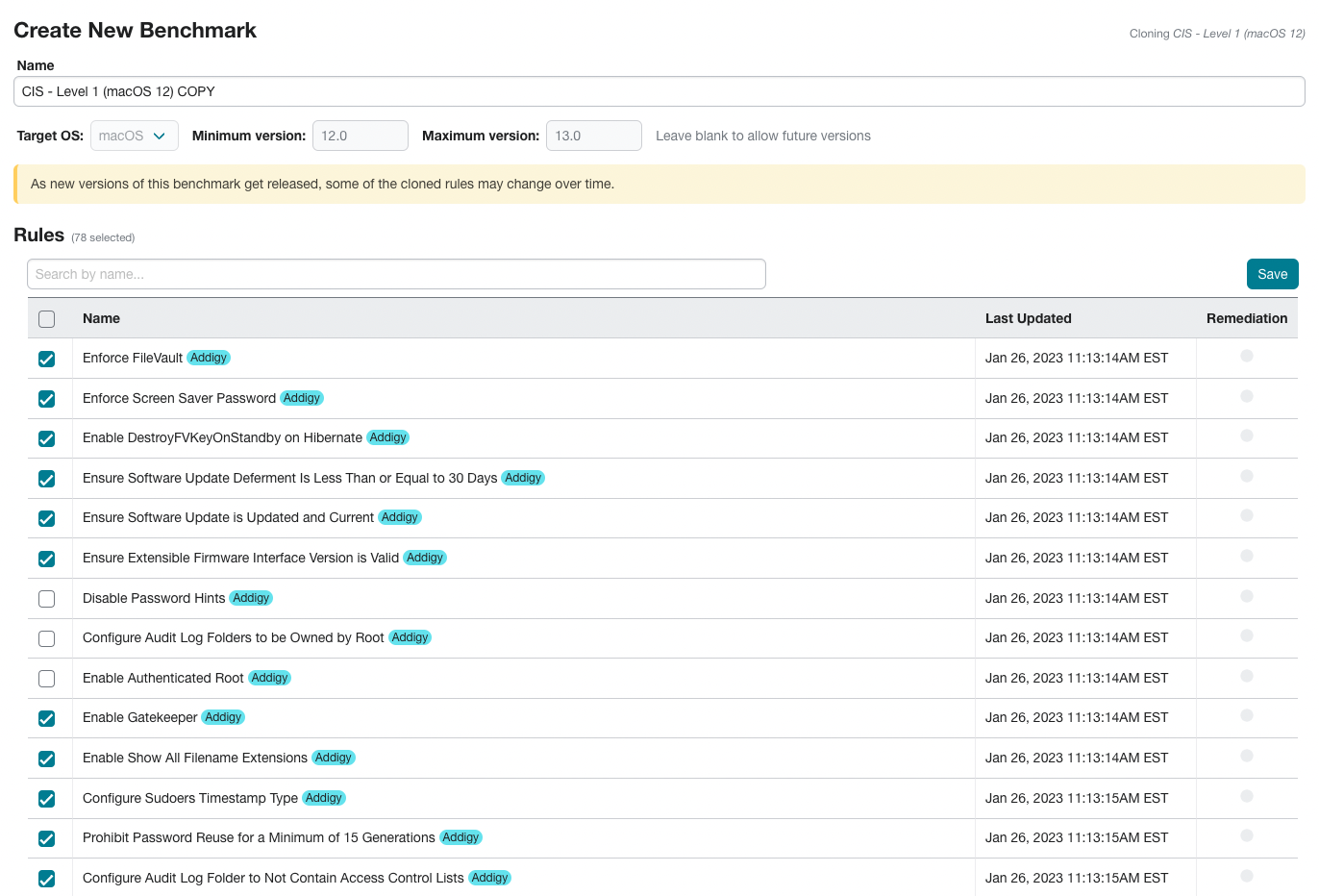 That's it. You can then apply this newly created benchmark to any policies.
Cloned benchmarks still use Addigy-managed rules, so that any changes to the official CIS or NIST rules are automatically updated for you.