The Devices table provides some of the clearest and most consistent data in the Addigy platform. The Addigy agents on your macOS devices collect facts every five minutes and upload the results to this table to keep it up to date. This data can easily be downloaded as a .csv file or scheduled to go out on a recurring basis like our Dashboard reports.
Downloading Devices Data as a .csv
To download a copy of your Devices table data, go to the Devices Page (Addigy > Devices) open the Tools menu above the table. Then choose one of the two export options: All data, or Visible data only.

Choosing All data will download a .csv formatted file of all available facts from all devices in your organization. Choosing Visible data only will download a .csv file of only the facts and devices currently visible in the Devices table.
Scheduling a Devices Data Export
Instead of downloading current data, Devices data can be scheduled to go out on a recurring basis. Use the Scheduled Reports button at the bottom of the page to create a Devices report.
Just like with scheduling Dashboard reports, choose a name, a list of email recipients, and a schedule on which you would like to receive the report.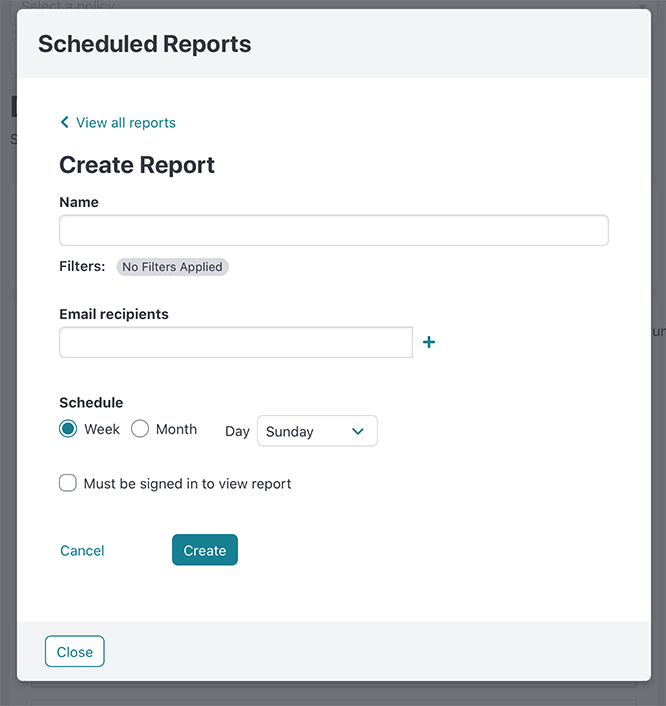 Selecting Must be signed in to view report will require recipients of the report to log in to your Addigy organization before it can be viewed. Use this to keep your data secure, but disable this setting when sending reports to users outside of your organization.
Once you've saved the settings, the Devices data will go out as a .csv file to the chosen email addresses on the schedule you chose.