Installing Addigy MDM on an iPhone or iPad is simple.
You can share your MDM Profile (.mobileconfig file) by distributing it via AirDrop, Email, Chat, or any other preferred method that works best within your organization.
Your download link is located on the Add Devices page and can be pushed out to any iOS or iPadOS device you want to enroll in Addigy MDM. A QR code is also available, which can be scanned to download the profile.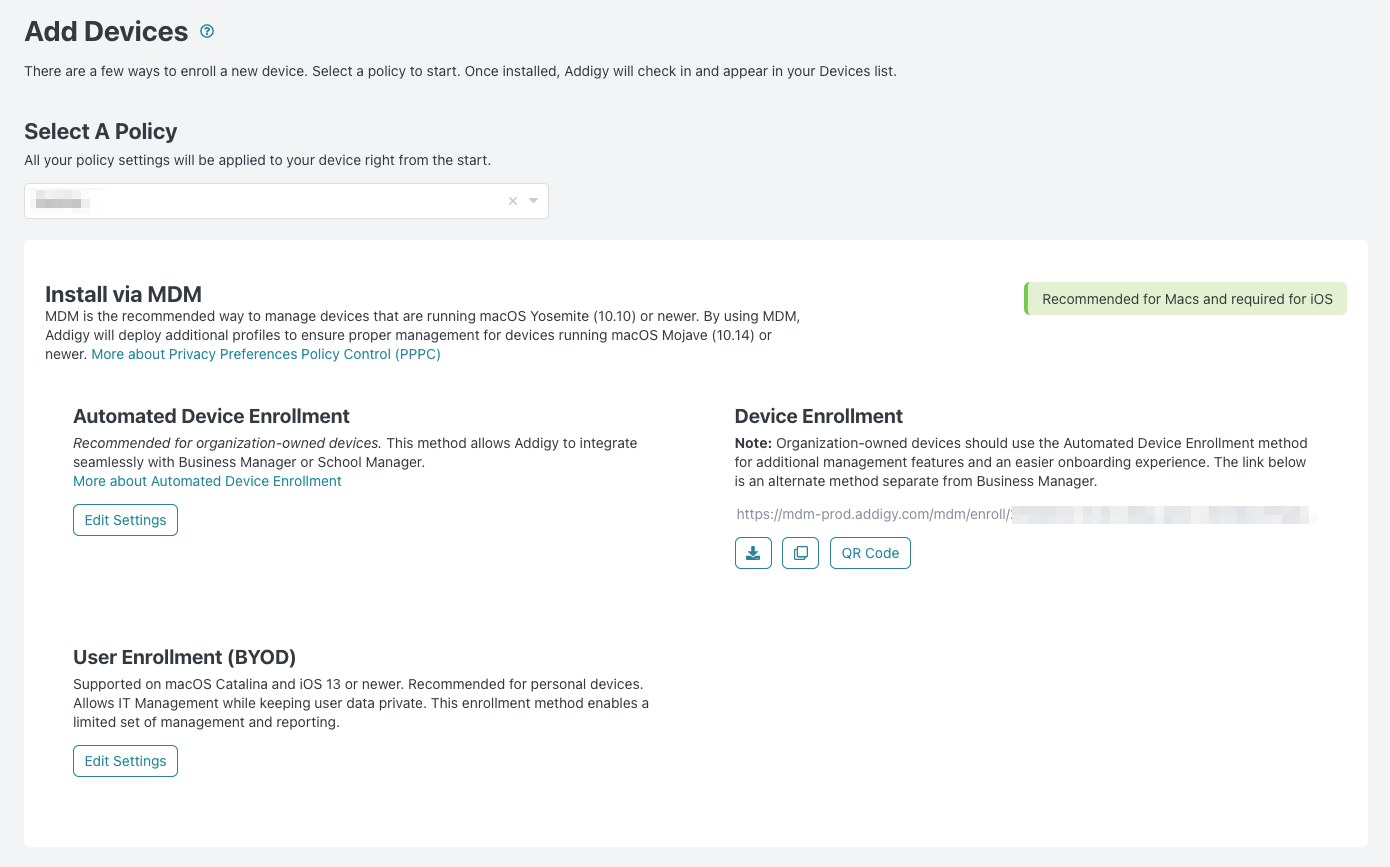 Once you access this link in your browser, a prompt will appear with the following:

Another prompt will appear, instructing the user to review the profile in Settings: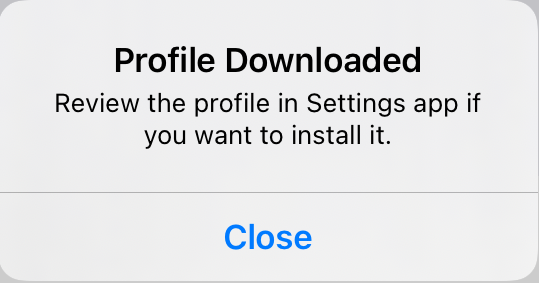 Installing Addigy MDM
In Settings, click on the downloaded profile:
Press the Install button:

You may be prompted to enter a passcode:
Please read the terms for MDM, and click Install again:
A prompt regarding Remote Management will appear. It will need to be trusted to allow the installation:

Once the MDM enrollment profile has been installed, press Done on the top right of the screen:

You can view your installed profiles at any time on your device by going to General > Device Management: