Addigy's Live Chat feature is a great way for administrators to communicate directly to end-users, regardless of who is logged in on the Mac. Chat transcripts are then emailed to the administrator who initiated the chat when the session is closed (see below).
Prerequisites
If you'd like to use your own icon for Self Service (MacManage) and the Self Service helper app, you need to configure a Self Service item for your policy. Read more about creating a Self Service item.
The device must be online.
A user must be logged in to that device.
Initiating a chat session with an End-User
Addigy provides multiple methods of initiating a chat with end-users.
On the Devices page:
Find the device you wish to chat with
Click the arrow icon at the left of the row to open the action tools.
Click the Start Chat button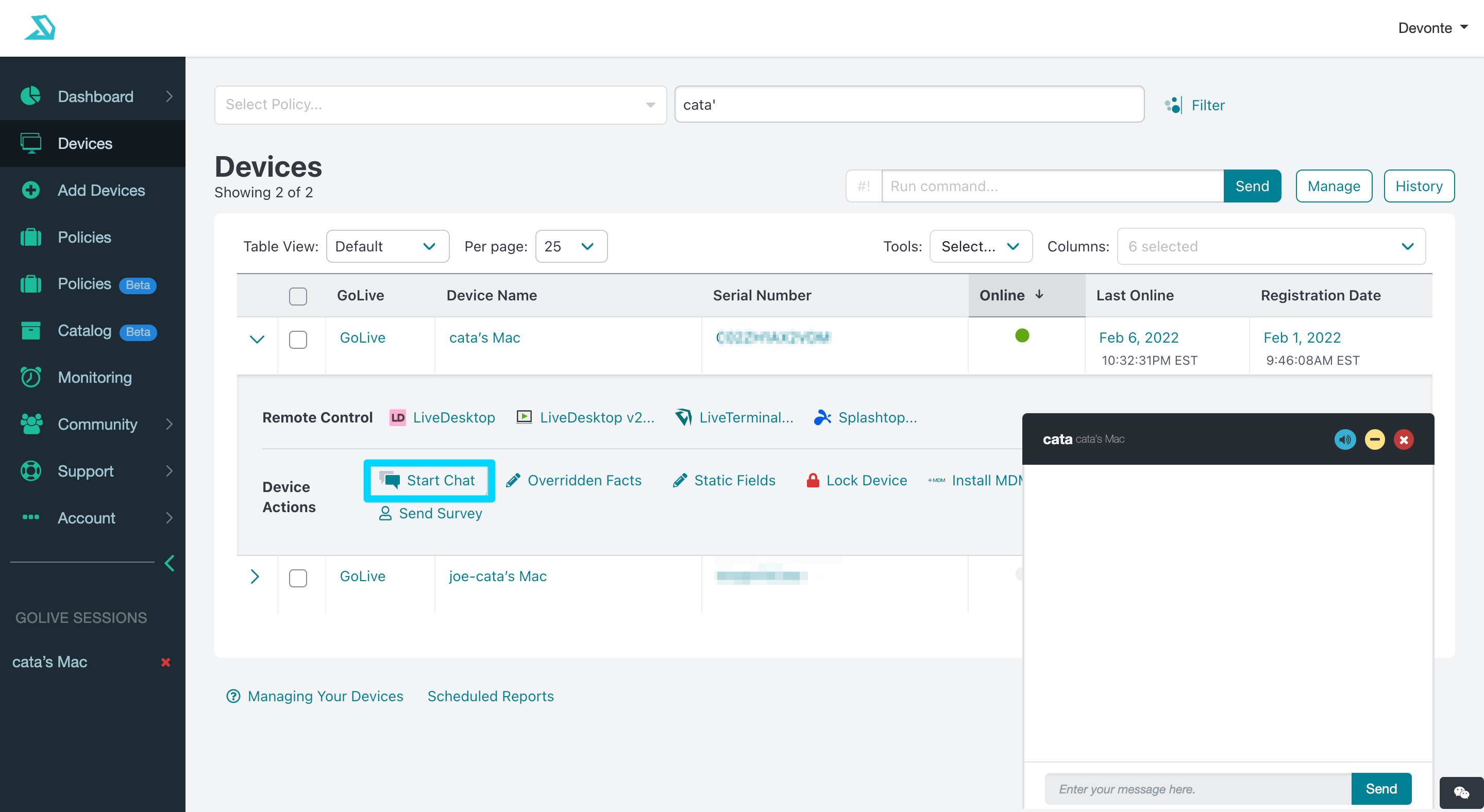 From the device details (GoLive) page:
From the Devices page, click on the desired device.

Click the Start Chat button to begin the conversation.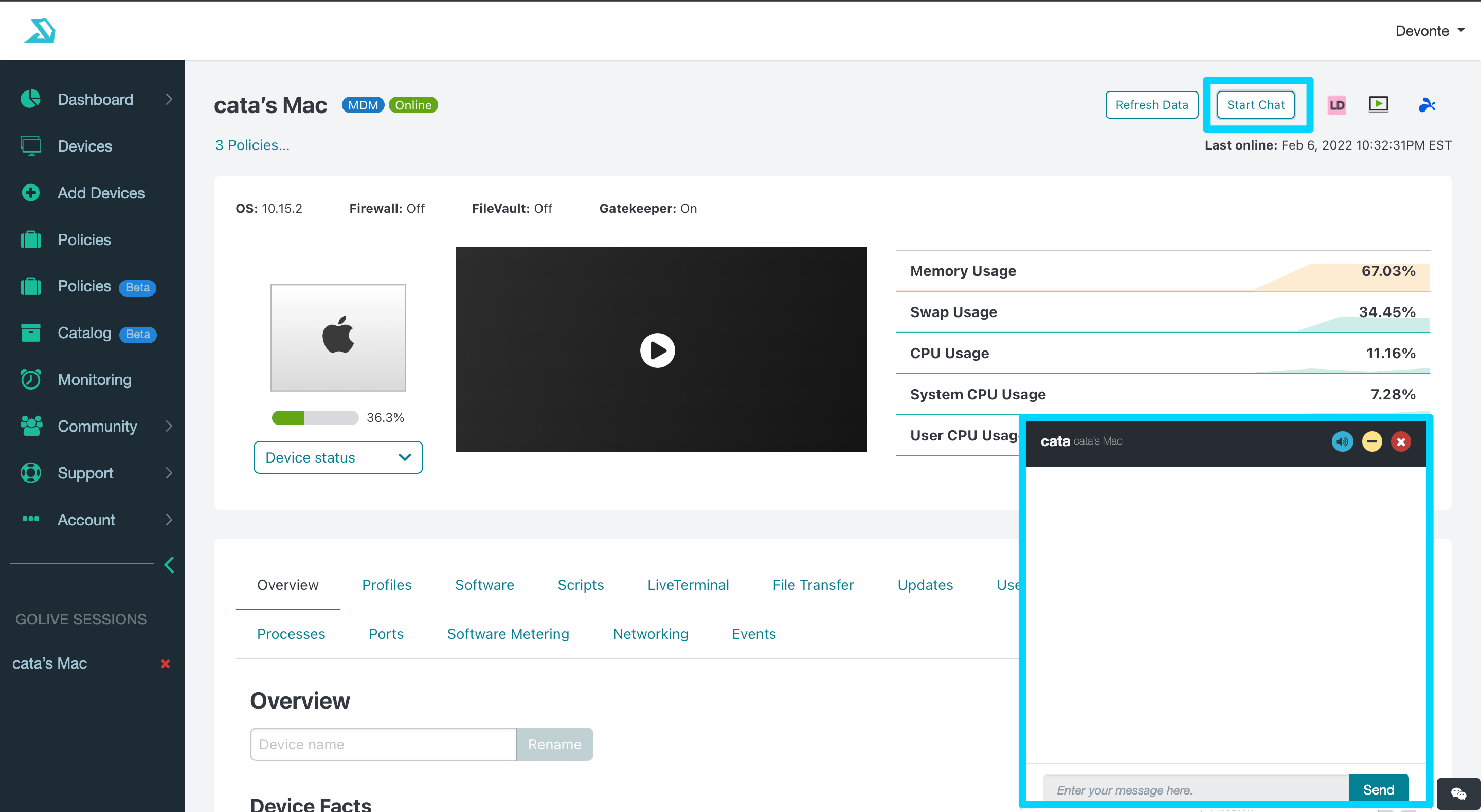 Lastly, you can also use the chat button on the bottom right of any screen in Addigy (deprecated):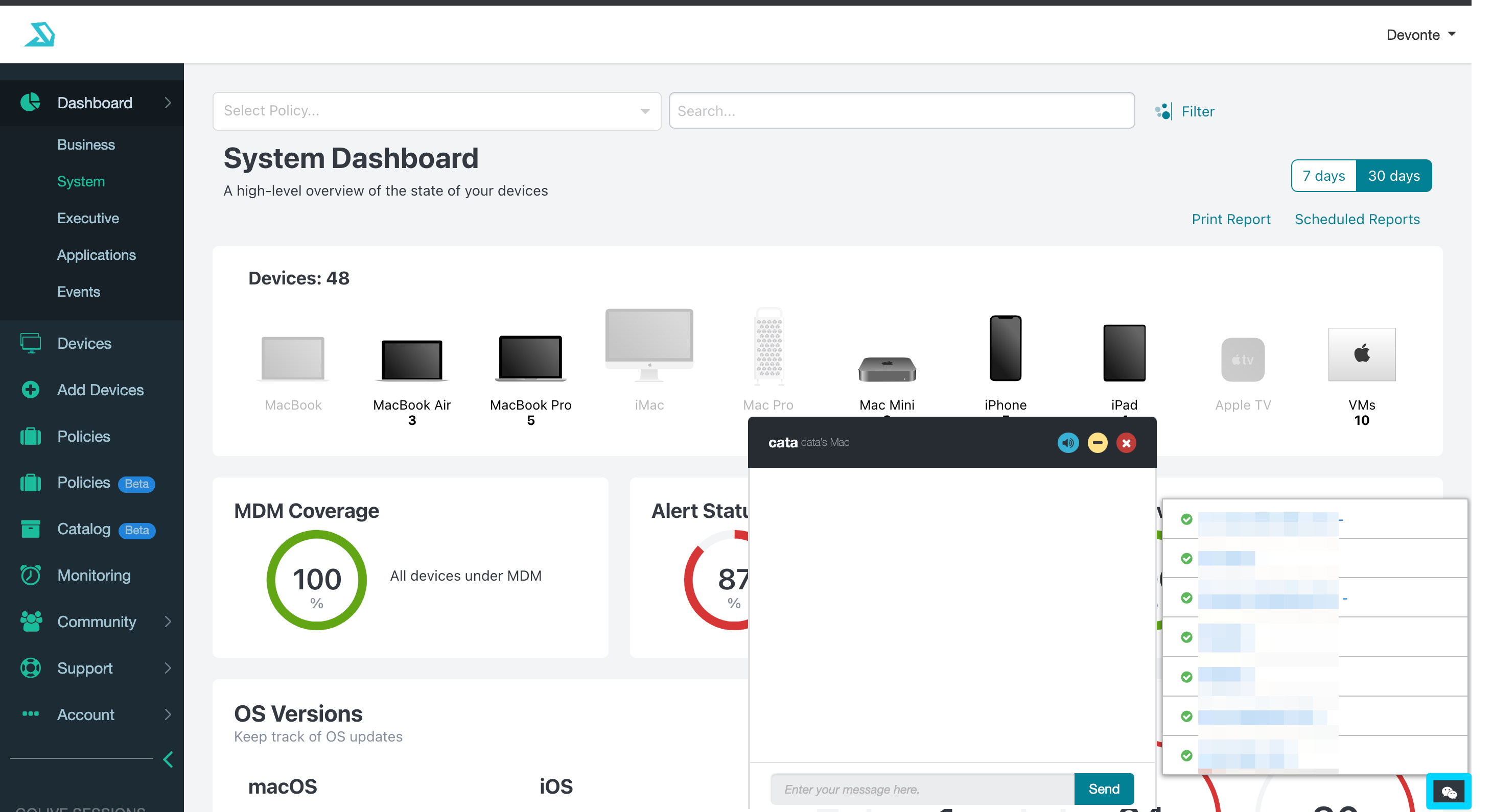 End-User Experience
When a chat is initiated by an administrator within Addigy, the Self Service helper application will automatically launch and indicate a new message. Chats cannot be initiated or closed from the device, but only from within Addigy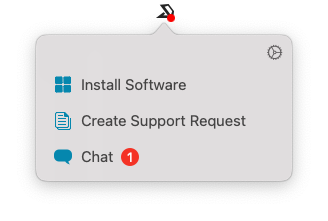 Set up Chat Transcripts (session) to email your support email address
In Account Settings, add a Support Email to your account.
Toggle on "Email chat session to support". If "Email chat session to support" is disabled, only the administrator who initiated the chat will receive the transcript.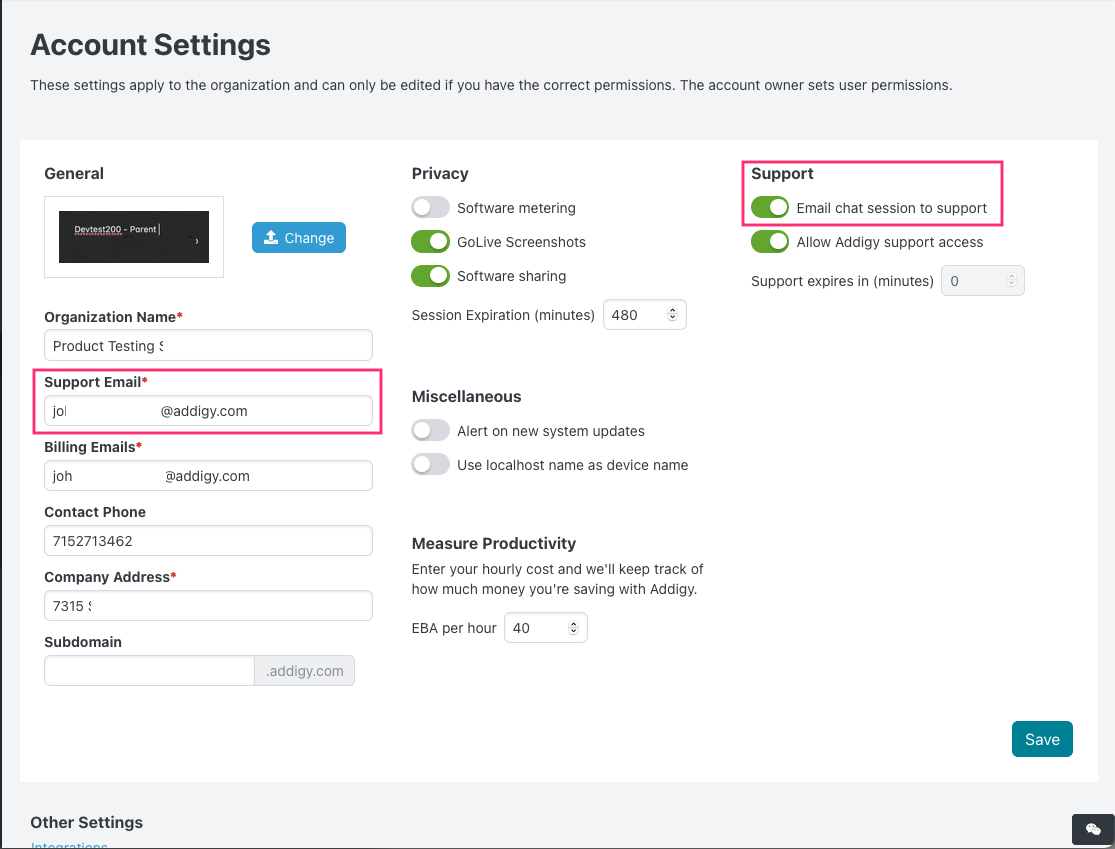 You're all set to start a dialog with your users!