Addigy's default Privacy Policy Preferences Control MDM Profiles are automatically installed when you enroll your device into Addigy's MDM Functionality.
However, if you do not currently leverage Addigy's MDM Functionality, we have attached examples of the Addigy Default PPPC Profiles. These can be imported into another MDM Solution and deployed successfully if the device has User Approved MDM applied.
Please test the example profiles attached below on test equipment before deploying to all your Macs. There are a number of factors that can influence all of the permissions you may need to include in your environment. It is possible a custom fact running in your environment may need additional permissions not included in these examples.
For each Addigy MDM PPPC, you may open them in Apple Configurator 2 or ProfileCreator and edit the Organization, Description, and Consent Message if you wish. Currently, the Organization is set to Addigy.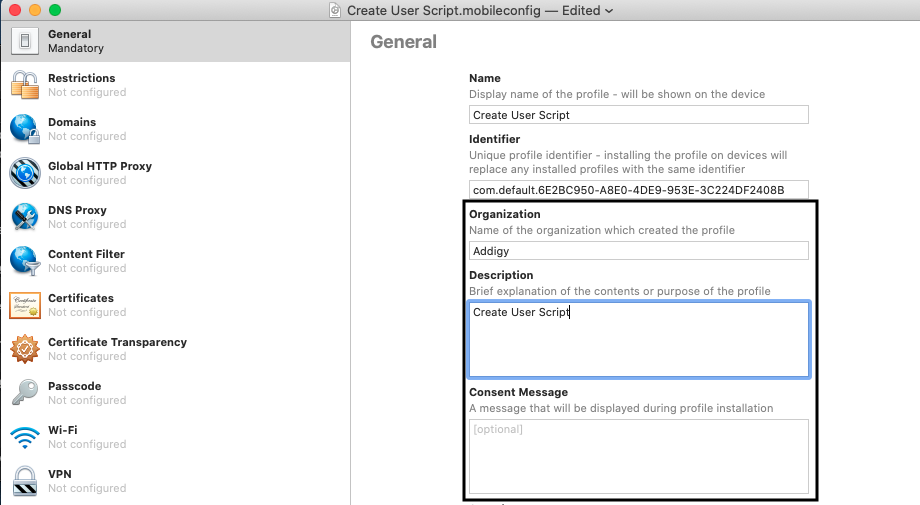 If you experience any issues with your PPPC Profiles or have additional questions, please reach out to Addigy's support (support@addigy.com).
The Addigy MDM PPPC yyyymmdd.zip file contains a readme with a complete list of changes. This version of the Addigy MDM PPPC contains the new PPPC for the Addigy Watchdog Service Management payload required for macOS 13+, December 28, 2022.