Enabling a Login Banner using Addigy MDM Configurations can be performed to increase device security.
Please note: This requires deploying an MDM Configuration to a Device.
Prerequisites
Devices must be enrolled into Addigy MDM

The device must be running macOS
Building an MDM Configuration to Disable Guest User Accounts
1. Navigate to Policies > MDM Configurations > Press `Add Configuration`
2. Select the Login Window MDM Configuration, select `Windows`, and provide the text you would like for your Login Banner: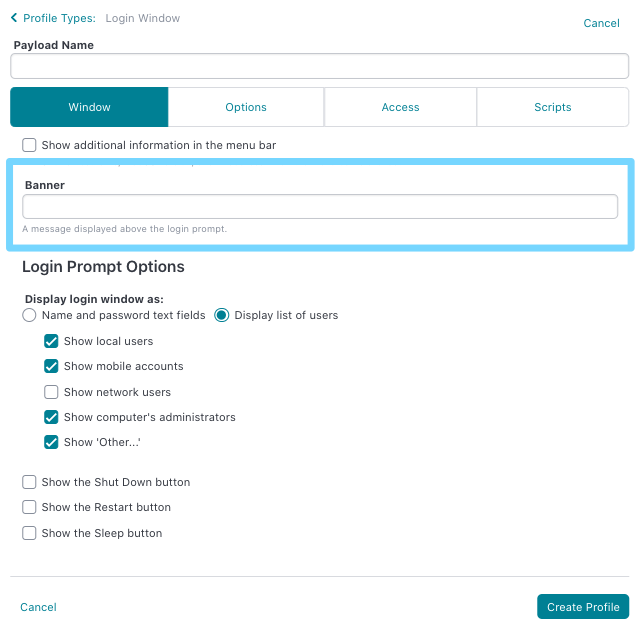 3. Set a Payload Name for your MDM Configuration and then you can assign it to a policy of your choosing.