Starting with macOS Big Sur, Apple has deprecated the ability to block and ignore system updates via the softwareupdate utility. This means that updates will only be able to be deferred for a maximum of 90 days following their initial release date.
Note: WWDC 20 "Discover AppleSeed for IT and Managed Software Updates" explains the new deferral process in macOS 11
This software update deferral can be done in Addigy via the Restrictions MDM payload. For more information on How to Create MDM Configurations, check out our KB.

The Restrictions MDM Configuration allows you to defer major and minor updates in a range of 1-90 days. This can be found in Catalog > MDM Profiles > New > Restrictions > Software Updates.
The below screenshot shows you how to prevent your Monterey users from updating to 12.3.1. Keep in mind that the initial release date was March 31st, 2022, meaning that you will only be able to prevent this update until July 29th, 2022.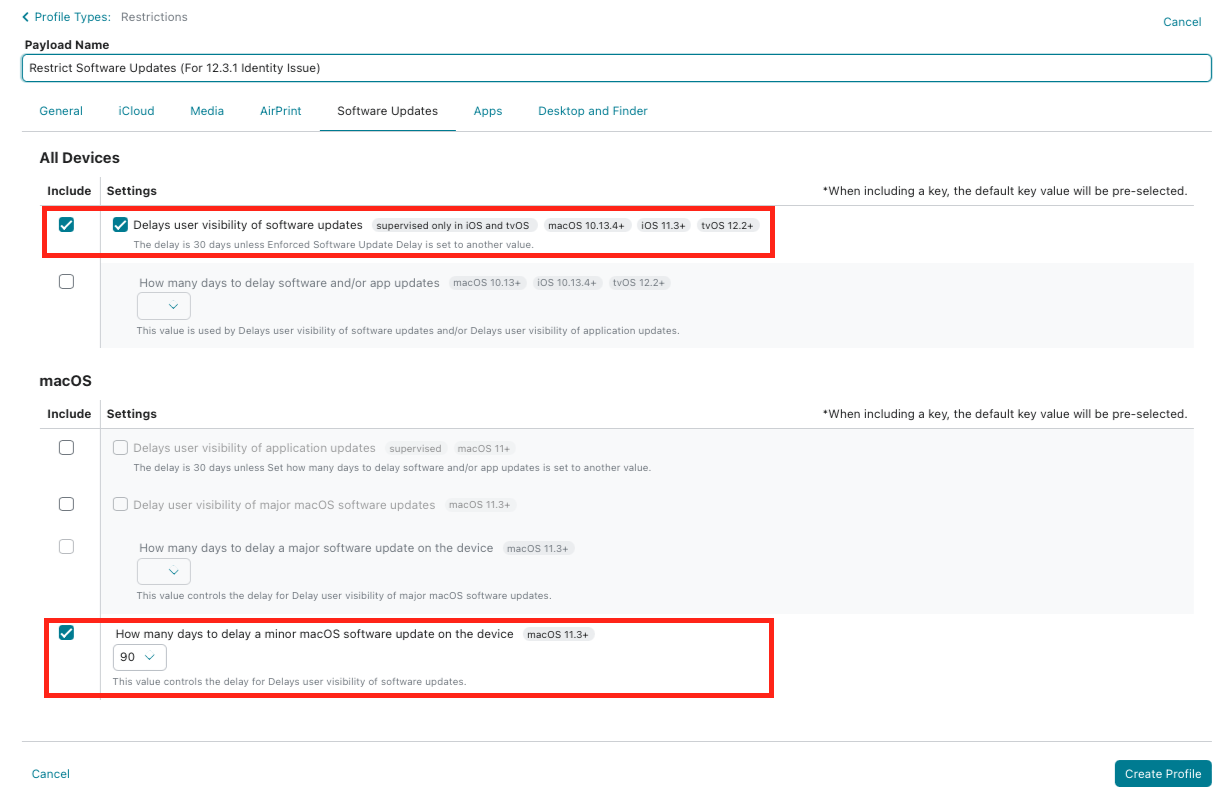 Note: Selecting "Delay user visibility of major macOS software updates" will prevent macOS Monterey from appearing in System Preferences > Software Update on devices that are not yet on macOS 12 (Monterey)