The first step to viewing and managing your tickets in Zendesk is to create an account.
Here is how to create an account if you have emailed us before:
First, click on Sign in in the top right corner.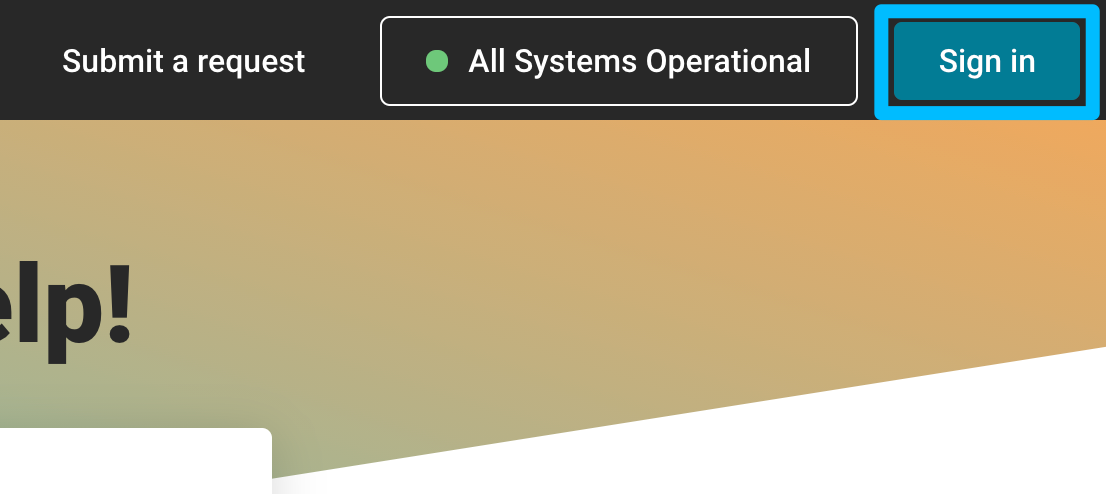 You will reach the Sign in window and on that window, click on the "Get a password" link.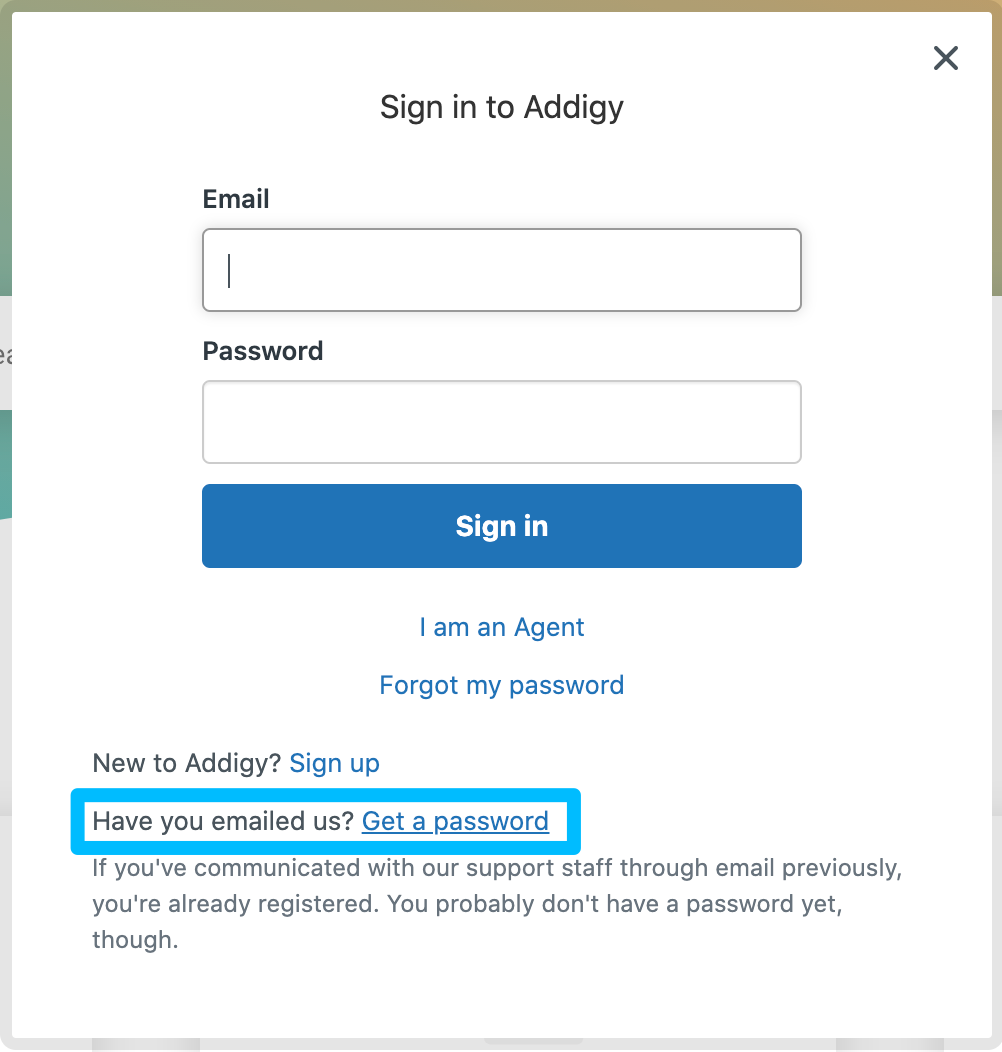 From here, enter the same email that you used to submit a ticket to us.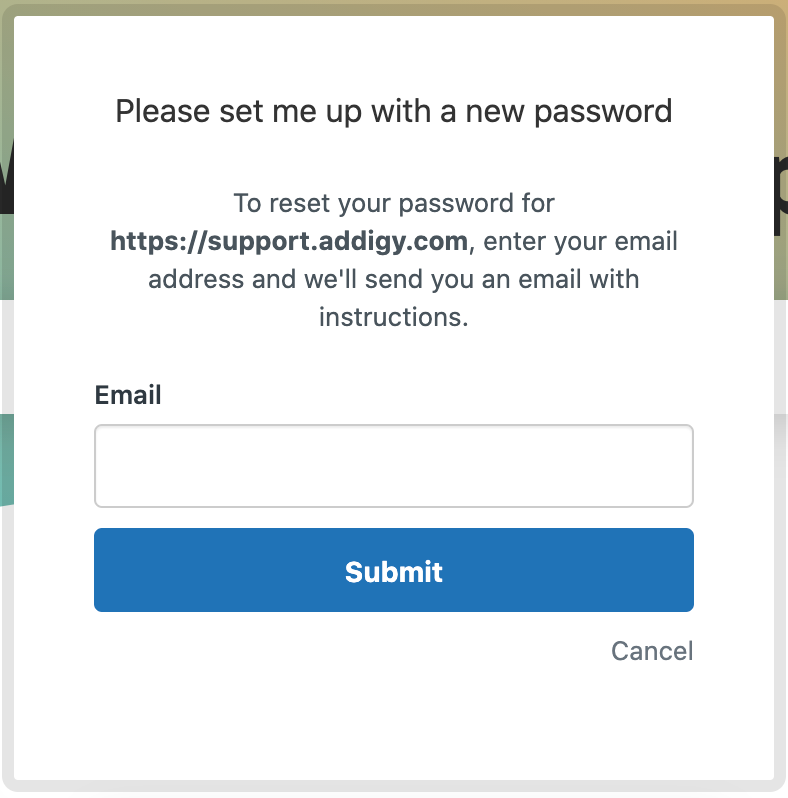 Once you submit your email, you will be prompted to check your email inbox.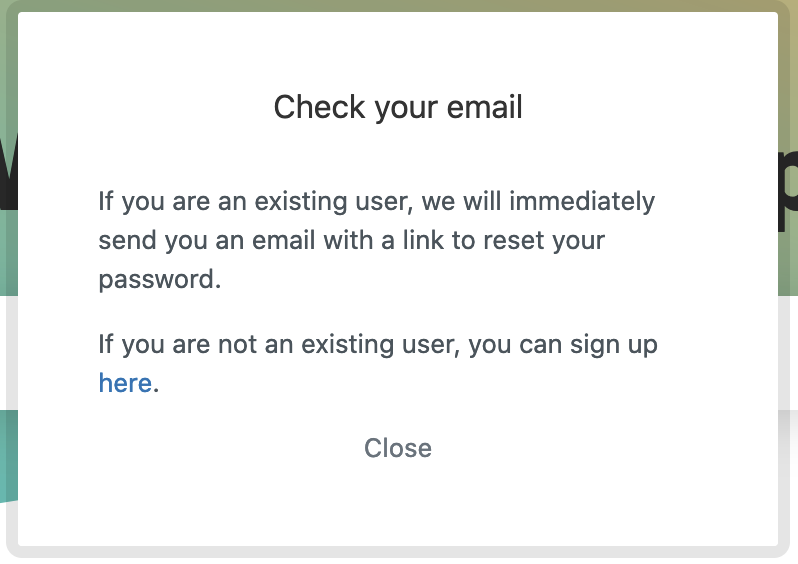 Here is how the email should look in your inbox: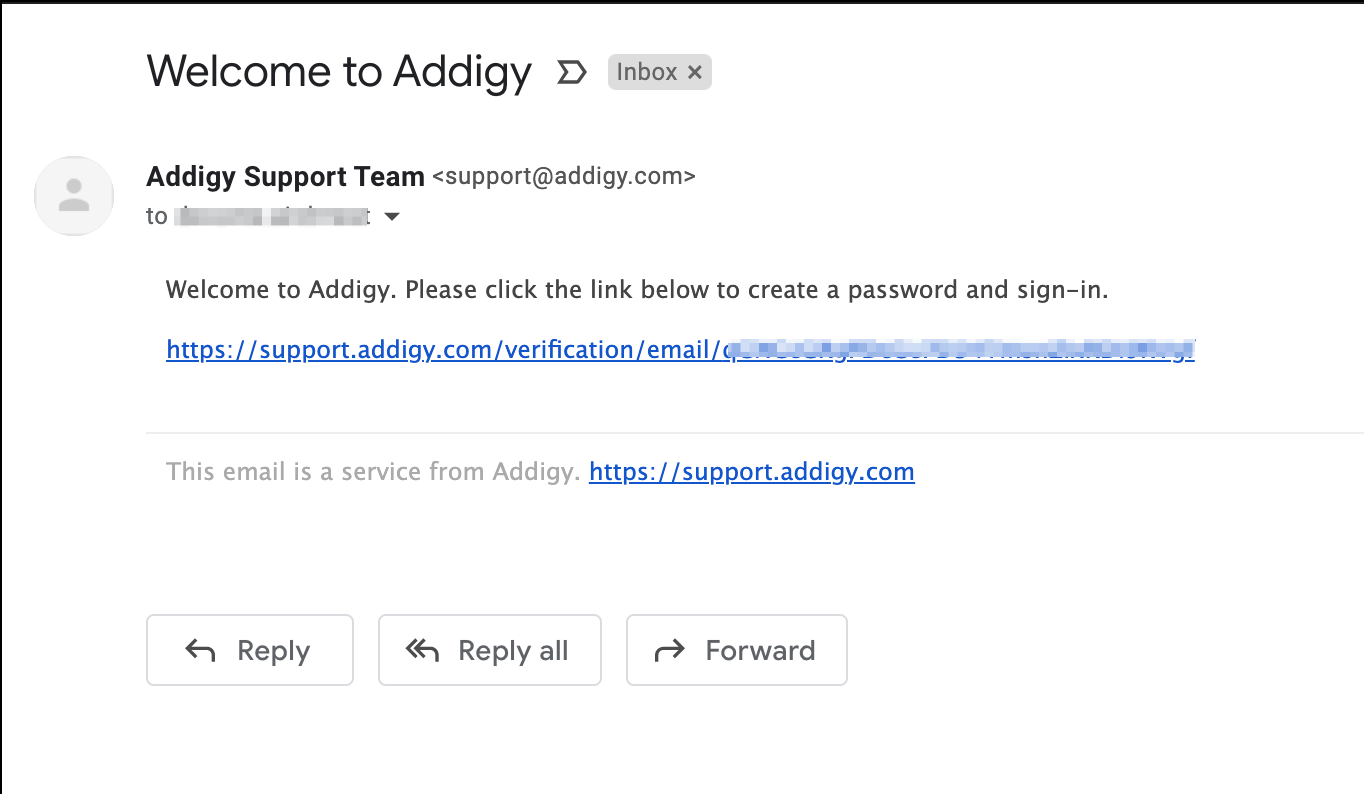 Once you click on the link, you will be greeted with a page to set up your password to sign in.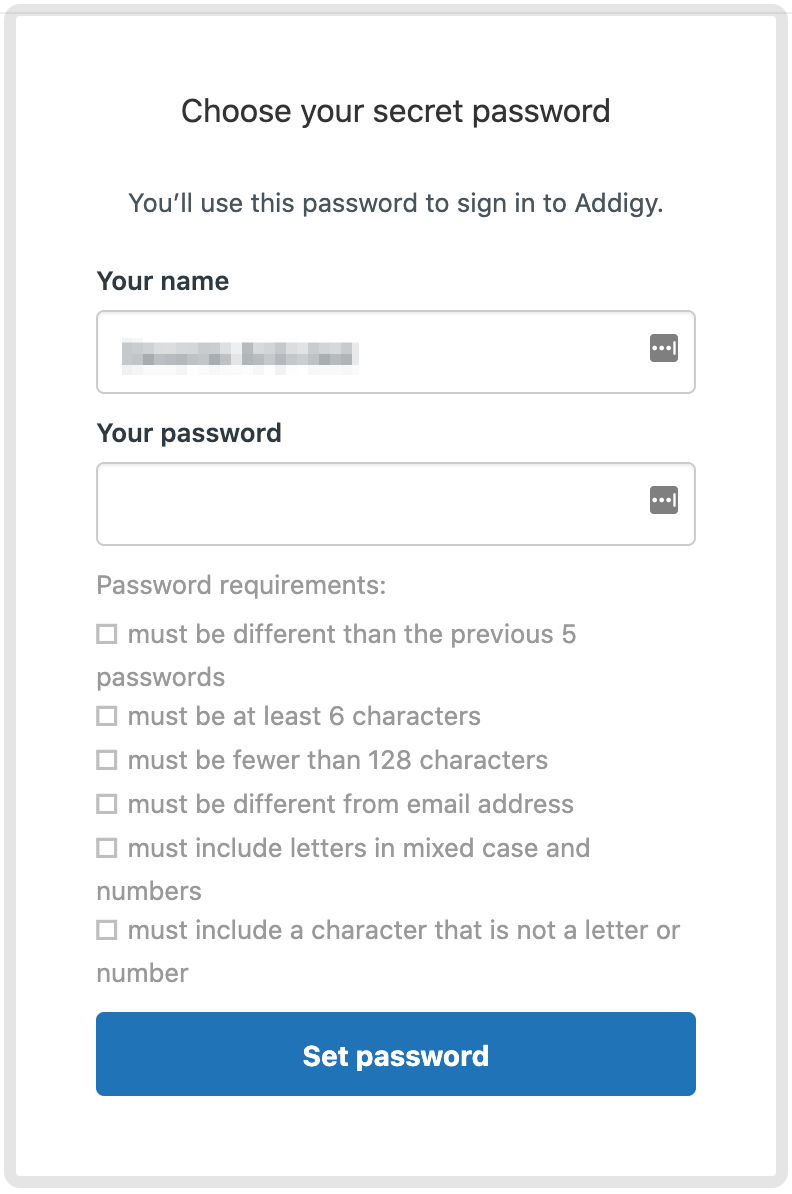 Once you set your password, you will be signed in to your Zendesk account.
If you would like to see how to view/manage your tickets please see our article How to View your Addigy Support Tickets in Your Support Portal