With Addigy Flex Policies you can set up device filters that describe a set of devices in your organization, apply that filter to an existing policy, and you'll immediately start seeing those devices roll into that policy in real-time. Furthermore, devices will be able to live in multiple policies at once! Meaning you can extend management across existing devices without having to modify your existing policy structures. If a new device gets added to your organization and fits the filter, it will automatically be added to the policy.
Let's look at the steps required to utilize this feature:
Navigate to the Policy you would auto-assign devices too
Create a Filter for the devices you want to pull and assign to that policy
Add a catalog item/software to the Policy
Deploy
Find the policy you want to assign devices too
Start by either looking for a policy you would like to automatically assign devices to or creating a brand new policy. When you arrive at the summary page for that policy, press the "Auto Assignments" button on the top right.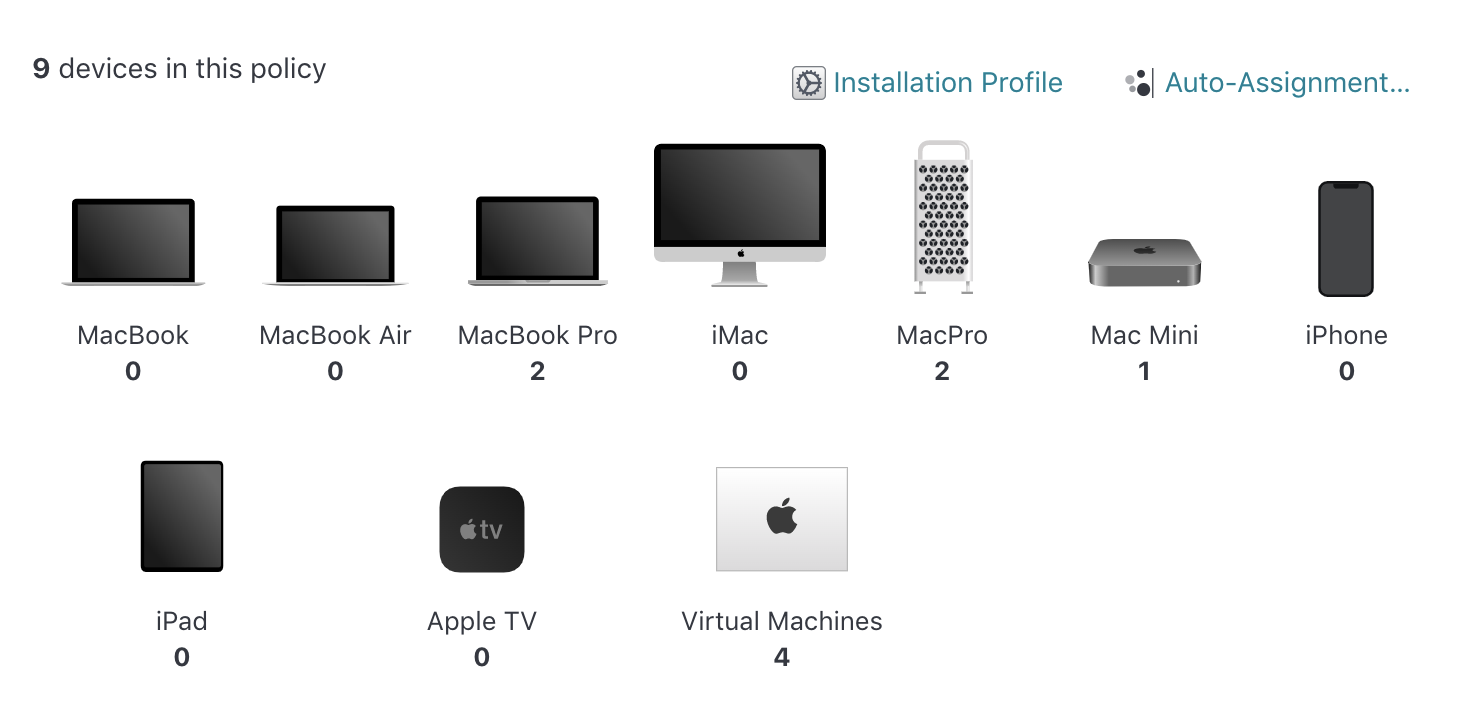 Create a Filter for the devices you want to pull and assign to that policy
Next, we'll create a filter that matches the subset of devices that we want to target with this policy. This could be something like "macOS Devices that are under 10.15"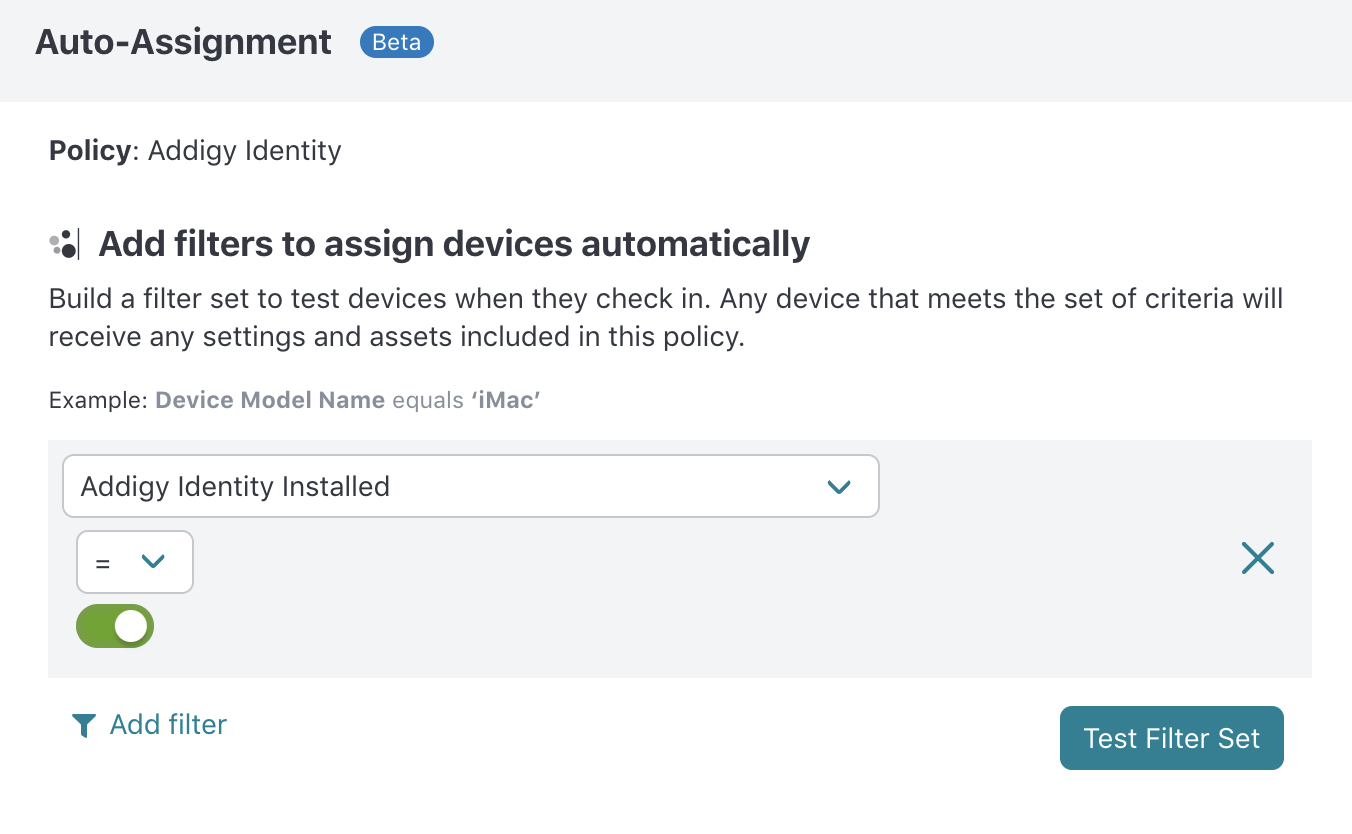 Adding management items
The final step is to add the management items that will be deployed to the devices described by the filter. These could be items from the Catalog or software updates required by those devices.
Once this is all set up, this policy will be automatically assigned to all devices that met the set filter and will begin to deploy all management items configured for the policy. Enjoy!