Your Apple Push Certificates (APNs) can be found under Account > MDM Settings. This list will show you all of your APNS certificates no matter where they are located in your policy hierarchy.

Please note that deleting an APNS certificate could potentially cause MDM communication issues with devices.
An Apple Push Certificate (APNs) will show as safe to delete when the following three conditions are met:
The certificate is expired.
The certificate is not assigned to a policy in your hierarchy.
There are no devices attached to that certificate within Addigy.
Note: Deleting a certificate from Addigy is irreversible.
The ellipsis menu will show next to every APNs Certificate. When you click on the menu, you get two options: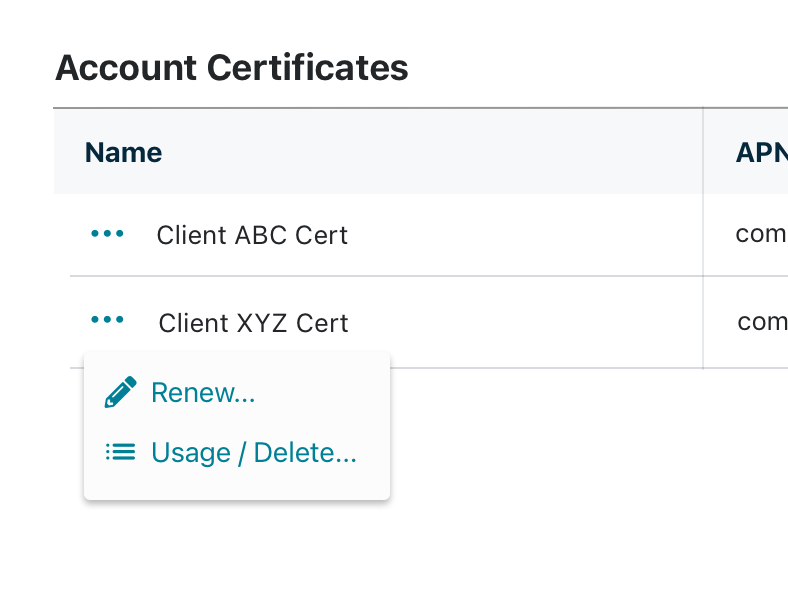 By clicking Renew, you will be able to upload new PEM certificates from Apple for token.
By clicking Usage / Delete, you will see a new informational modal that details all of the usages of the certificate within Addigy:
Name, APN topic and expiration of the certificate
The policies the certificate is assigned to.
The devices that have the certificate assigned to them.
A certificate that is not expired, is assigned to policies and has devices attached.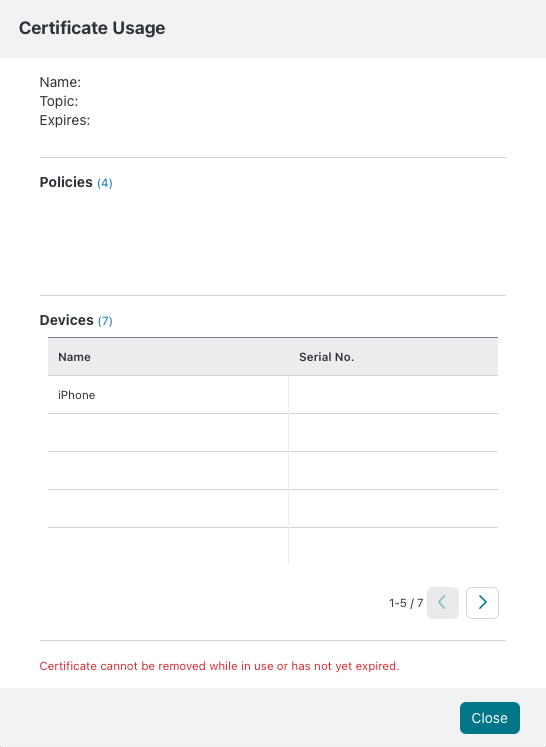 A certificate that is safe to delete.