Sysdiagnose files are a full archive of the system unified logs (introduced at WWDC 2016 from Apple). These files and logs can be very helpful when troubleshooting issues on iOS and iPadOS devices.
To generate a full archive of the logs a few steps need to be taken on the device to make the archive and then you can AirDrop or USB transfer (after saving to local device storage) that file to your macOS device for further data analysis and reading.
There are two ways to generate the sysdiagnose on the device:
Hard button combination
AssistiveTouch
Generating the sysdiagnose via the hard buttons:
Press and hold both volume buttons and the side or top button on iPad for 1 to 1.5 seconds to start iOS sysdiagnose.
When you release the buttons, iOS sysdiagnose starts, and the iPad takes a screenshot. On iPhone, but not on iPad, you feel a short vibration when sysdiagnose starts.
Generating the sysdiagnose via AssistiveTouch:
Navigate to Settings.app > Accessibility
Navigate to PHYSICAL AND MOTOR > Touch

Navigate to AssistiveTouch and toggle on the feature and then select "Customize Top Level Menu"


In the Customize Top Level Menu screen select the + to add a new function

With the new function space added select the + in the function place holder to add a new function

Select "Analytics" from the list and hit "Done".

With Analytics now added to AssistiveTouch you can now back out of that menu
Re-create the failure or behavior of the iOS or iPadOS device you are trying to troubleshoot
Select the AssistiveTouch tool and pick Analytics from your Top Level Menu

The file will now generate and it will be denoted by the top of the screen when it starts and finishes.
Start:

Finish:

Note: The generation of a sysdiagnose can take up to 10 minutes to finish. After the archive process is complete the log files can be found in Analytics Data in Settings.
The log file can be found in Settings > Privacy & Security > Analytics & Improvements > Analytics Data. This will list all the data on the device. You might need to search for the sysdiagnose to find it. Play close attention to the date time stamp on the file to get the latest one just generated.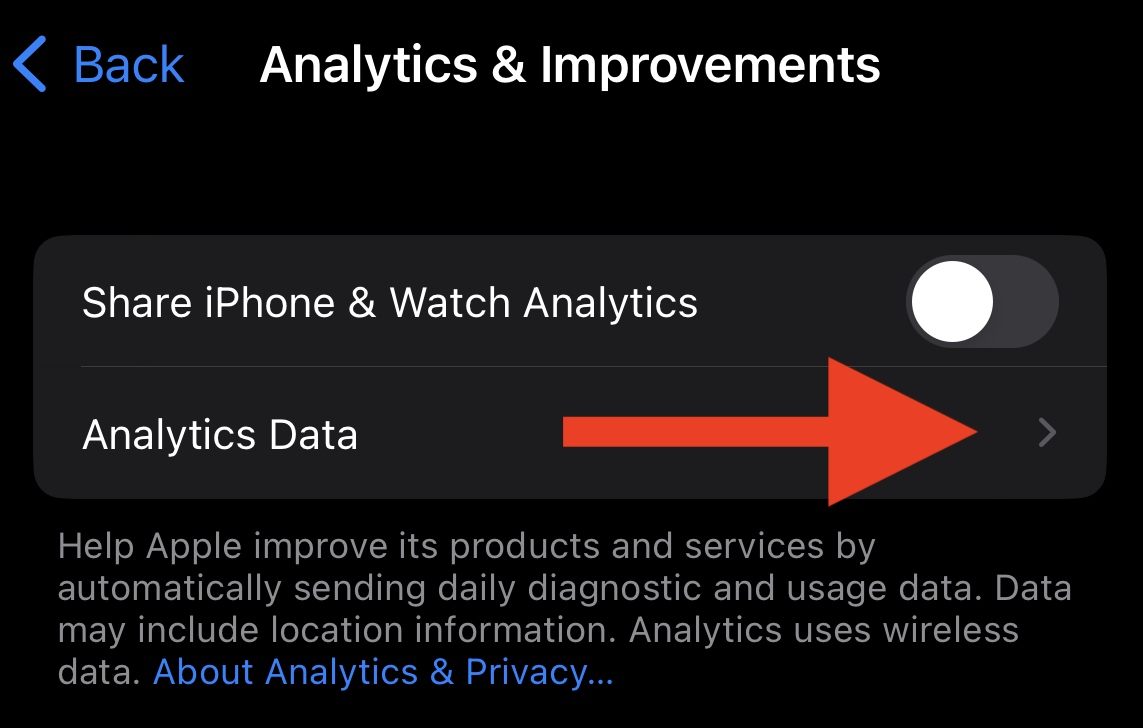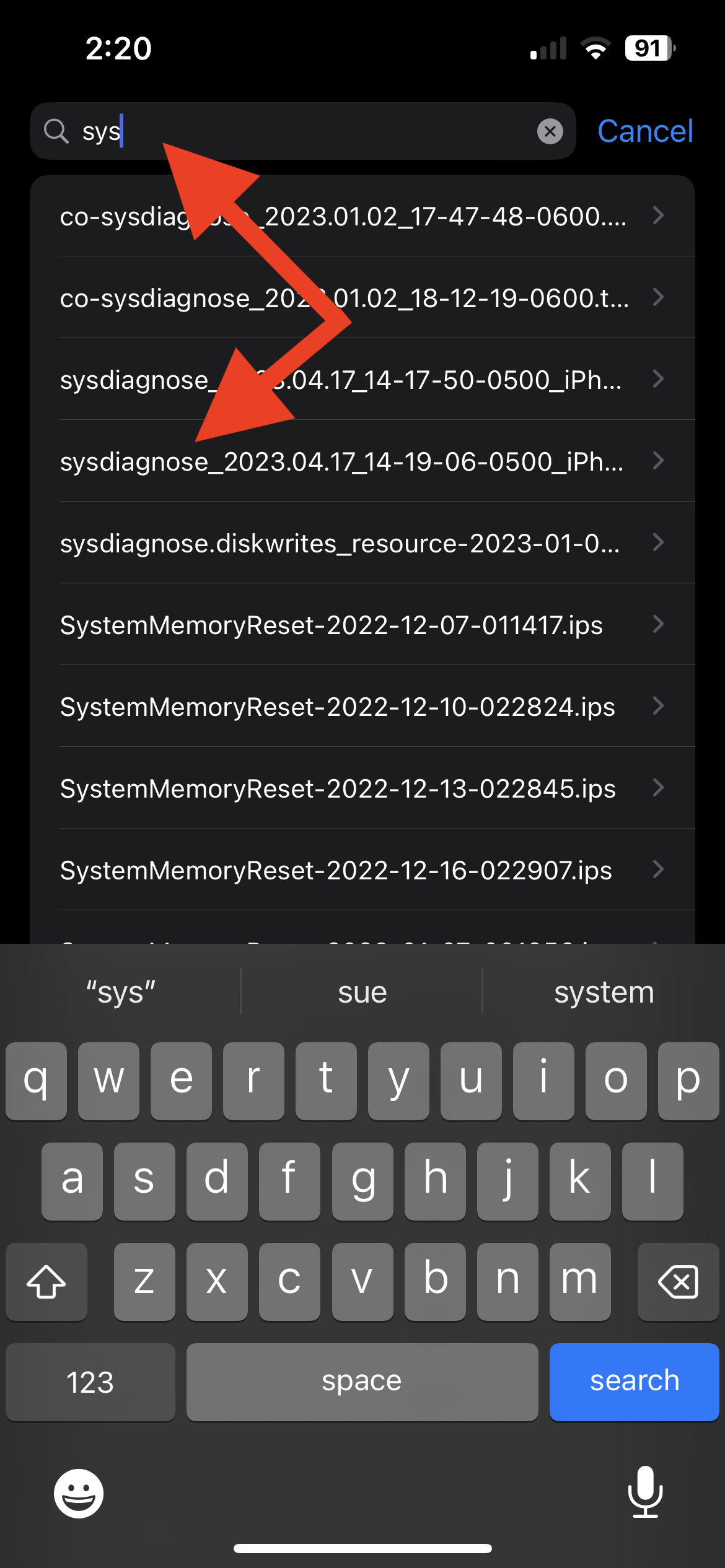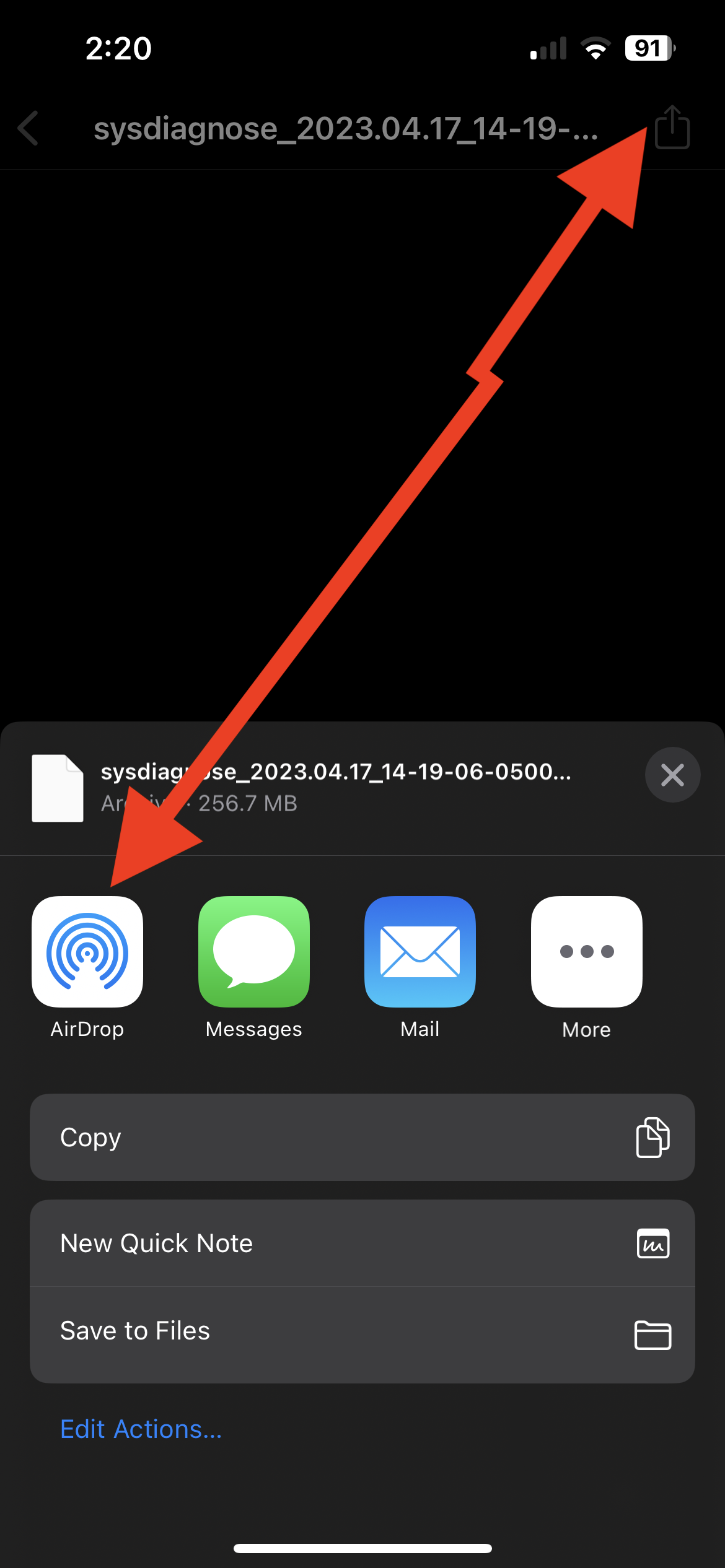 You can then AirDrop the file to your macOS device for further analysis.