Addigy provides a long list of Apple Configuration Profiles that can be deployed to your Apple devices as MDM Configurations. But, if you have a profile from outside of the Addigy platform, you can upload that profile and use Addigy to deploy it.
1. Navigate to the Policies page within the Addigy portal.
2. Select the Catalog icon to bring up a list of available configurations.
3. Select the MDM Configurations tab within the catalog.
4. Select the New button.

5. In this payload selection modal, select Custom Profile.

6. Now press Select .mobileconfig file to select your custom .mobileconfig file: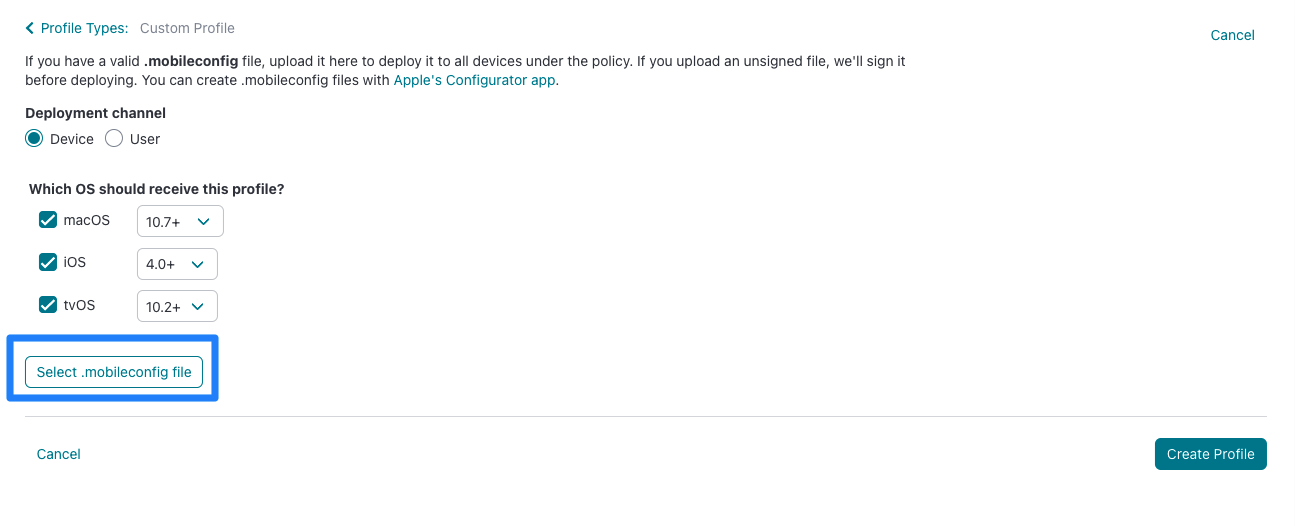 7. Select the .mobileconfig profile you would like to upload.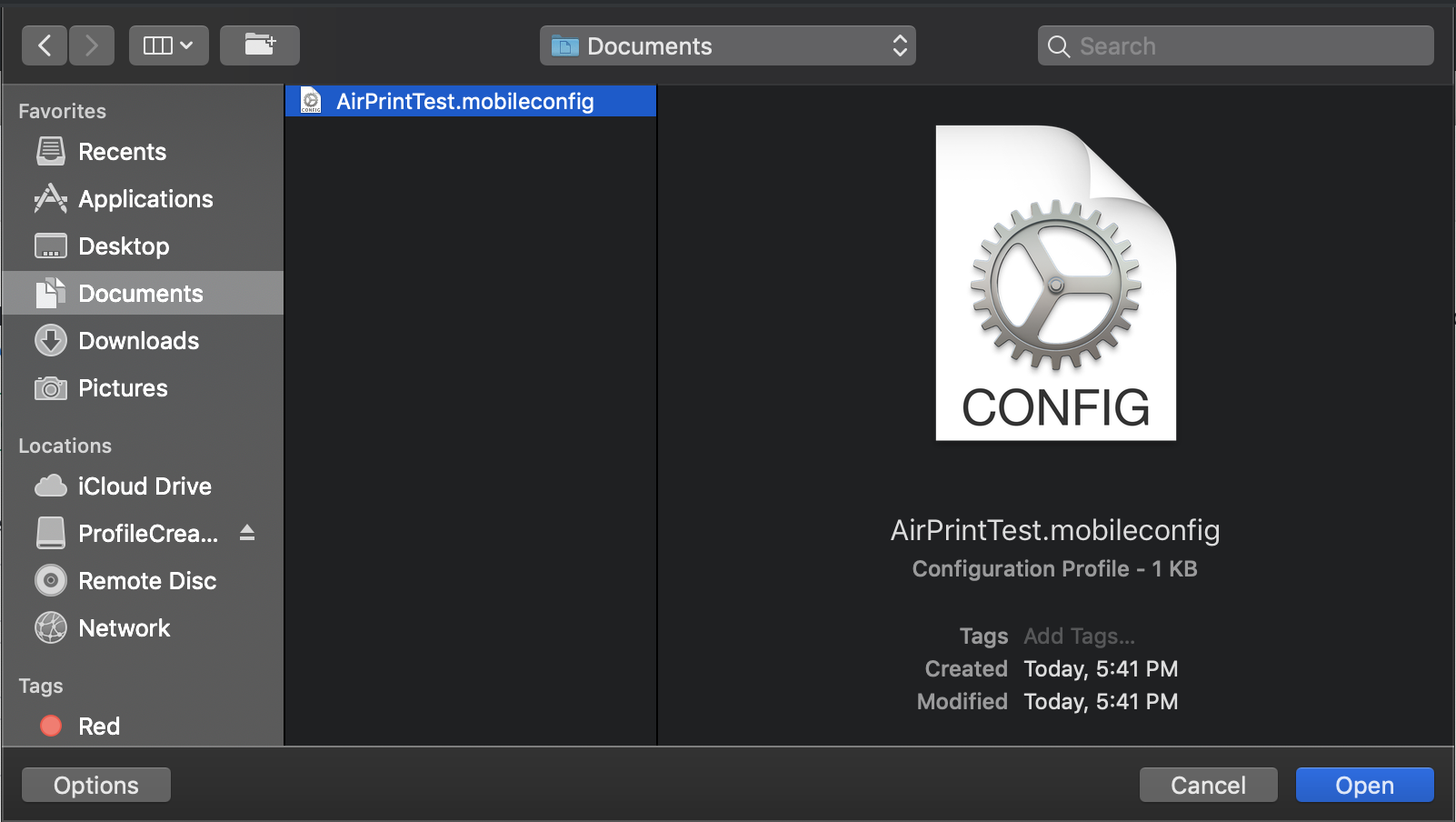 8. Validate your upload .mobileconfig file is correct and click Create Configuration.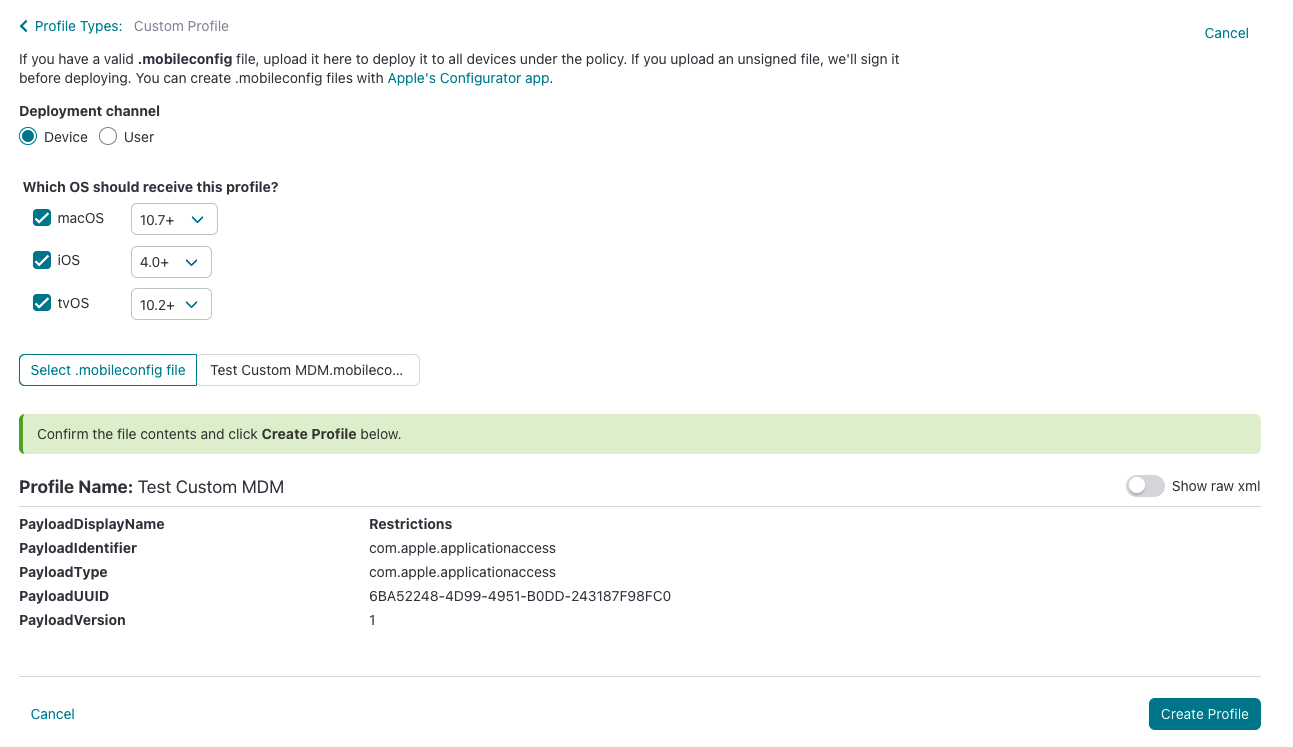 9. Now your MDM Configuration will appear under Policies > Catalog > MDM Configurations and can be filtered by 'Custom Profile' Type.

10. Now you can assign this MDM Configuration to any desired policy to leverage the desired MDM functionality.

11. Confirm your changes and Deploy Now.

Additional Information
You must have MDM setup to use this functionality on a device or policy. Please refer to Addigy Mobile Device Management (MDM) Integration for more information.

The following GitHub repo created by Rich Trouton has a plethora of pre-made MDM Configurations that can be easily leveraged using this method: https://github.com/rtrouton/profiles
Additionally, Apple Configurator 2 or macOS Server can be used to create custom .mobileconfig files.