A firewall can protect your Mac from unwanted contact initiated by other computers when you're connected to the internet or a network. To configure the firewall for your policies, follow these simple steps
---

Prerequisites
Before you can deploy an MDM Configuration to manage Firewall, you'll need to configure the Addigy MDM Profile for the policy where you'll be enforcing Firewall.
You can find more instructions for enabling MDM here: Addigy Mobile Device Management (MDM) Integration.
Creating the Firewall MDM Configuration
1. From the Policies page, first, click on the Catalog at the top right corner, then click on MDM Configurations, and then finally select Add Configuration:

2. From here, select macOS and then select the Security & Privacy payload:
3.
Give the configuration a name, toggle
Manage Firewall Settings
and
Enable Firewall
, as well as set up any other settings you'd like configured here: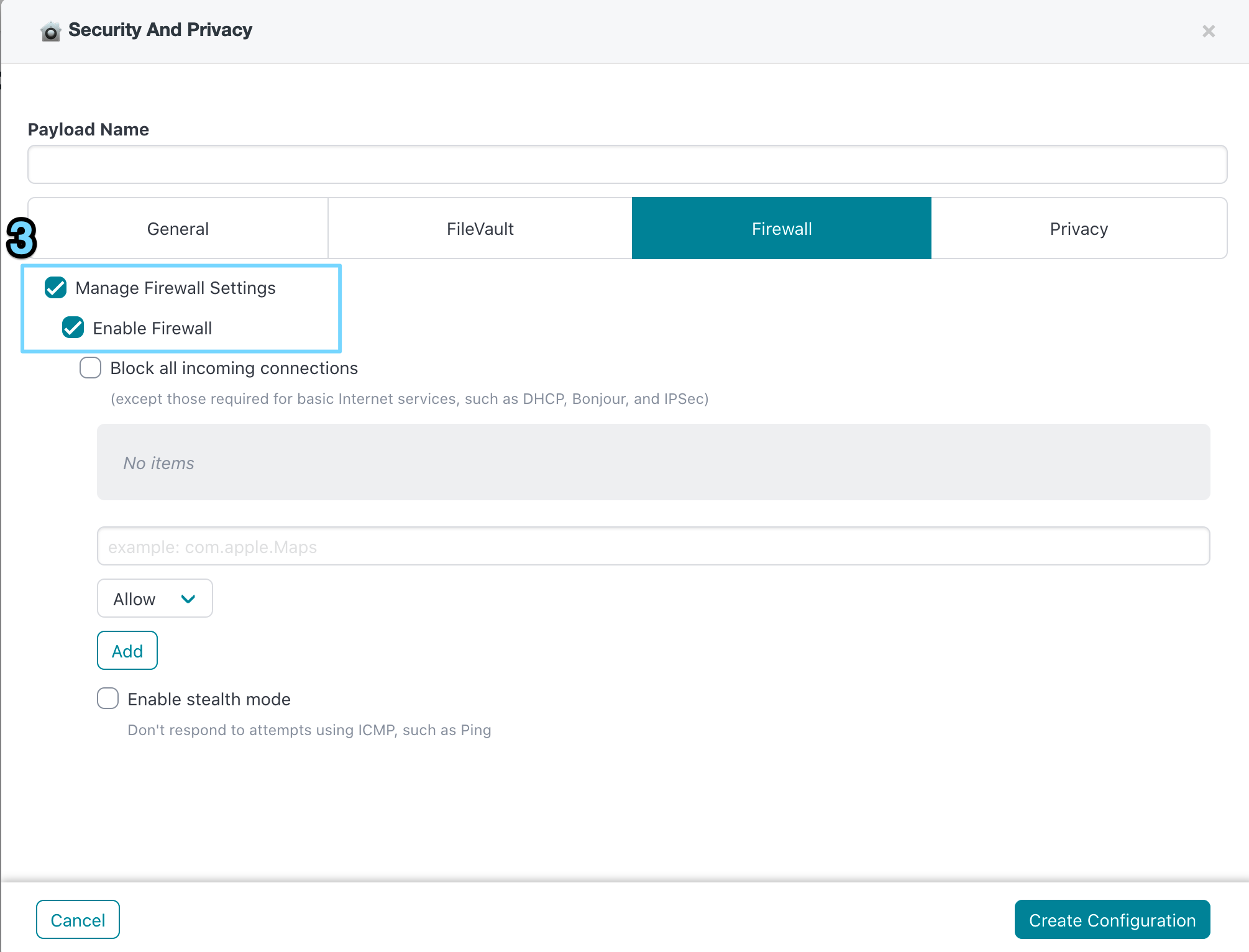 4. Finally click Create Configuration. If you are editing an existing payload, you will also have to click Review Changes and Confirm Changes at the bottom of the window. Once this is saved, you can add this item to a policy.
Note: Only add one Security & Privacy payload per policy. If there are multiple payloads of the same type being deployed to devices, the settings will conflict.
For more information on adding items to a policy for deployment, you can refer to the article Configuring and Deploying a Policy.