Policies are a core feature of Addigy. They allow you to define and group assets to deploy to your  devices. 
This article goes over the following Topics:
Read more about how to Create, Configure, Deploy, and Delete Policies.
Policy List View
From your Policies list, you can:
View your policy structure and how many devices are assigned to each
Toggle to see all policies or just the top level ones
Create new policies
Deploy any policy
View the results of the last deployment of any policy
Individual Policy View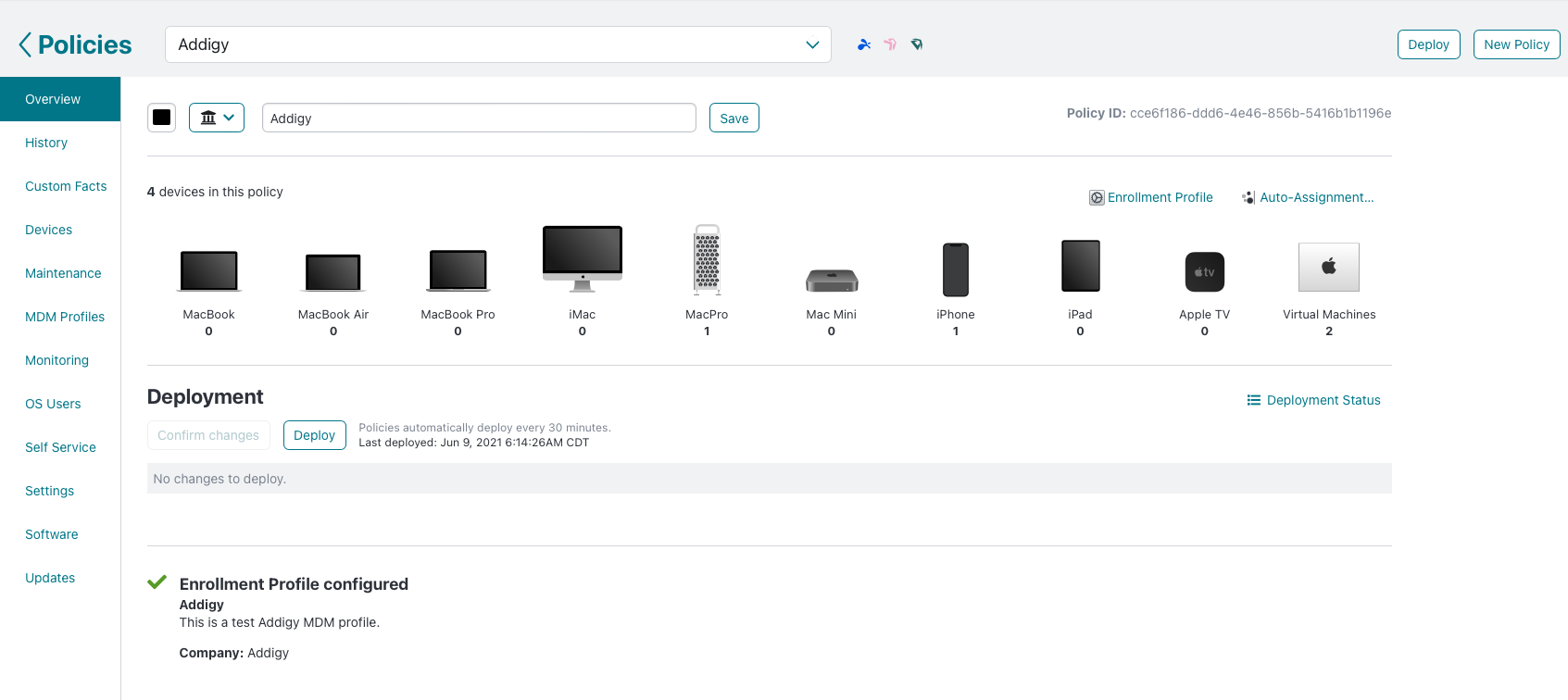 Select a policy from the list view to manage a policy's assigned Custom Facts, Maintenance, Profiles, Monitoring items, OS Users, Self Service, Software, System and Microsoft Updates, along with other general Settings.
Use the dropdown menu at the top to quickly jump to another policy
Icons next to the dropdown show what remote control and integrated systems are enabled for the policy
You can trigger an immediate deployment of the current policy shown (policies are automatically deployed every 30 minutes)
Overview Tab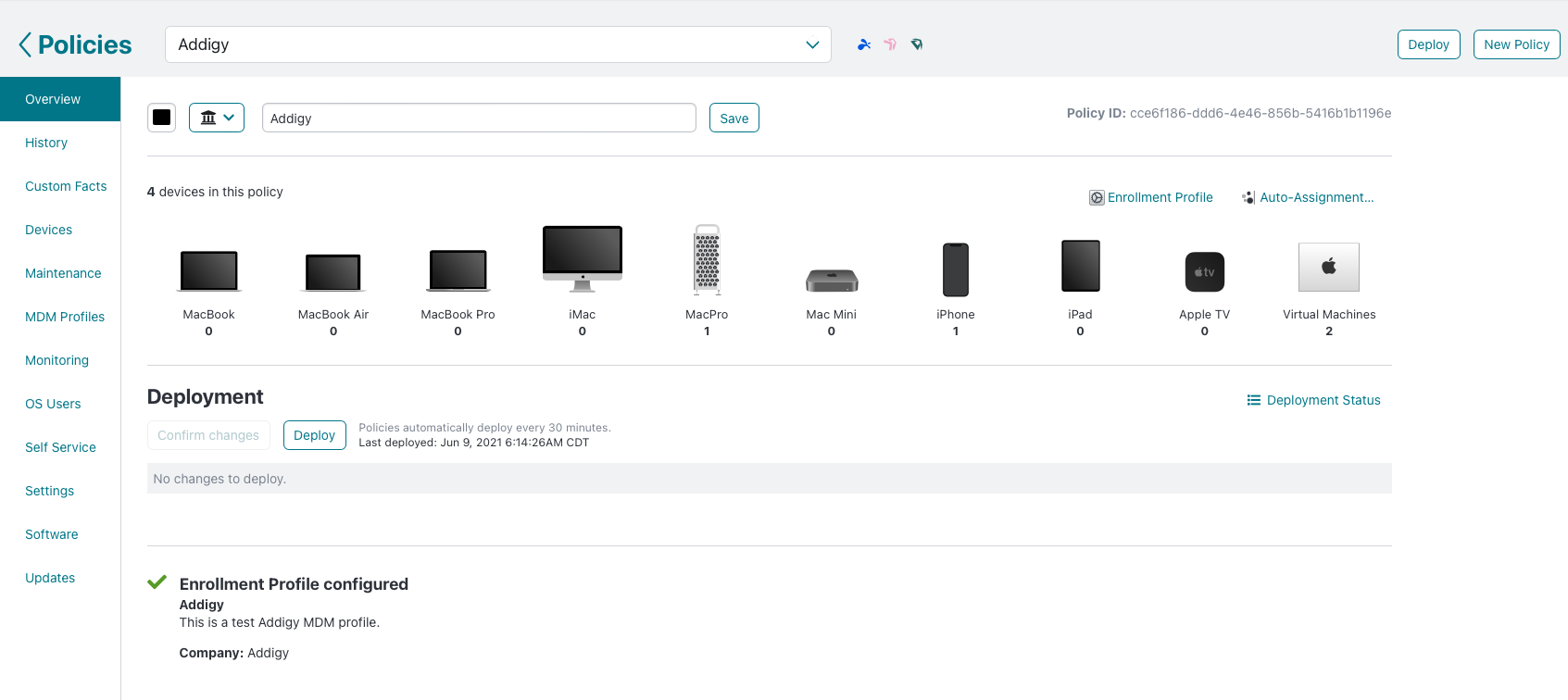 The Overview section includes:
Name, icon, and icon color
Auto-assignment filters can be added to let Addigy find devices that match the criteria. Read more about auto-assignment and flex policies
Breakdown of assigned devices
A button to open the last Deployment Status
The Enrollment Profile installed on any new devices
History Tab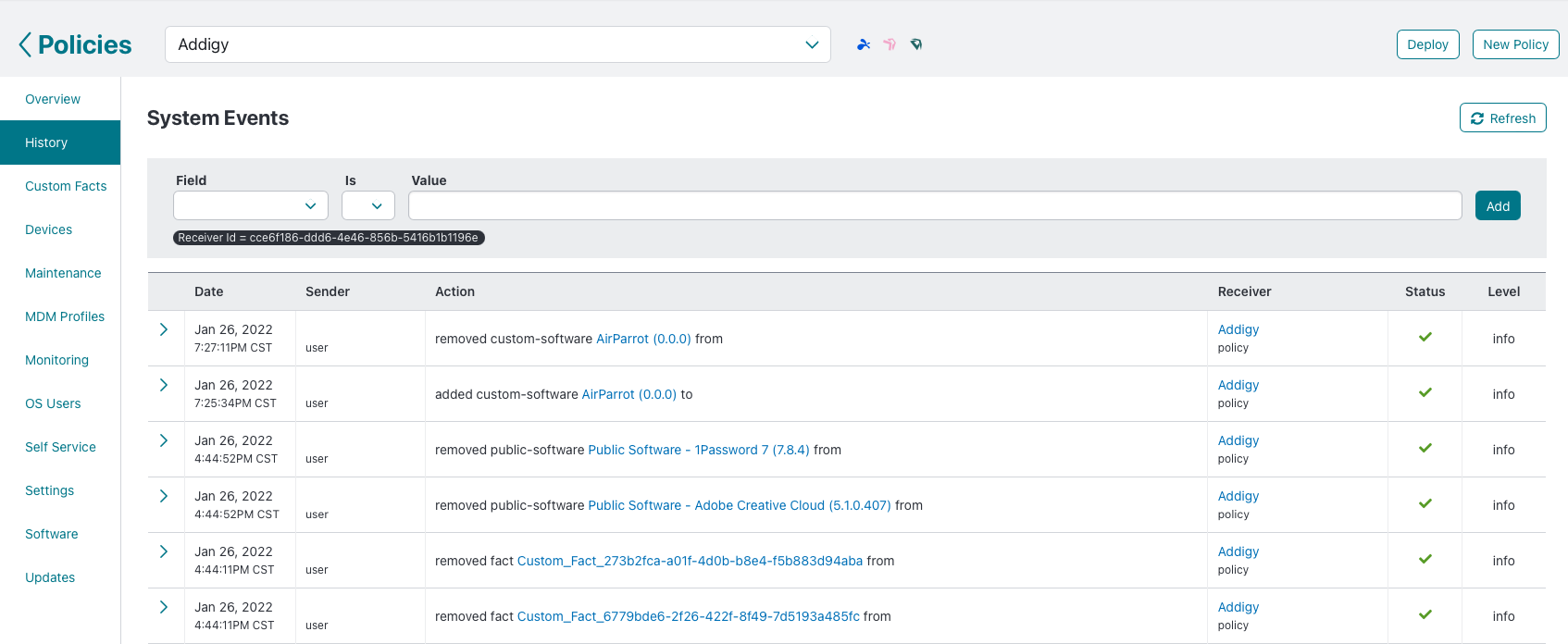 The History section shows any changes made to policy.
Devices Tab

The Devices section allows you to quickly see all of the devices that are assigned to a policy. 
Device Name
Serial Number
Online Status
Last Online Status
Policy IDs
Adding or removing devices from a policy
Changing devices' policies can be done in several ways. From the devices page, you can select one or more device and use the tools dropdown to assign the selected devices to one or more policies. From each device's GoLive page, you can manually select which policy each device is assigned to. Third, each policy can optionally have auto-assignment enabled, which would then assign devices from across your whole fleet that meet the filters you define. 
And lastly, when a device is initially enrolled into Addigy, either by MDM enrollment url or Automated Device Enrollment, it can be enrolled directly into a policy so that you can deploy assets and other settings to your devices from the minute they come online. 
Settings Tab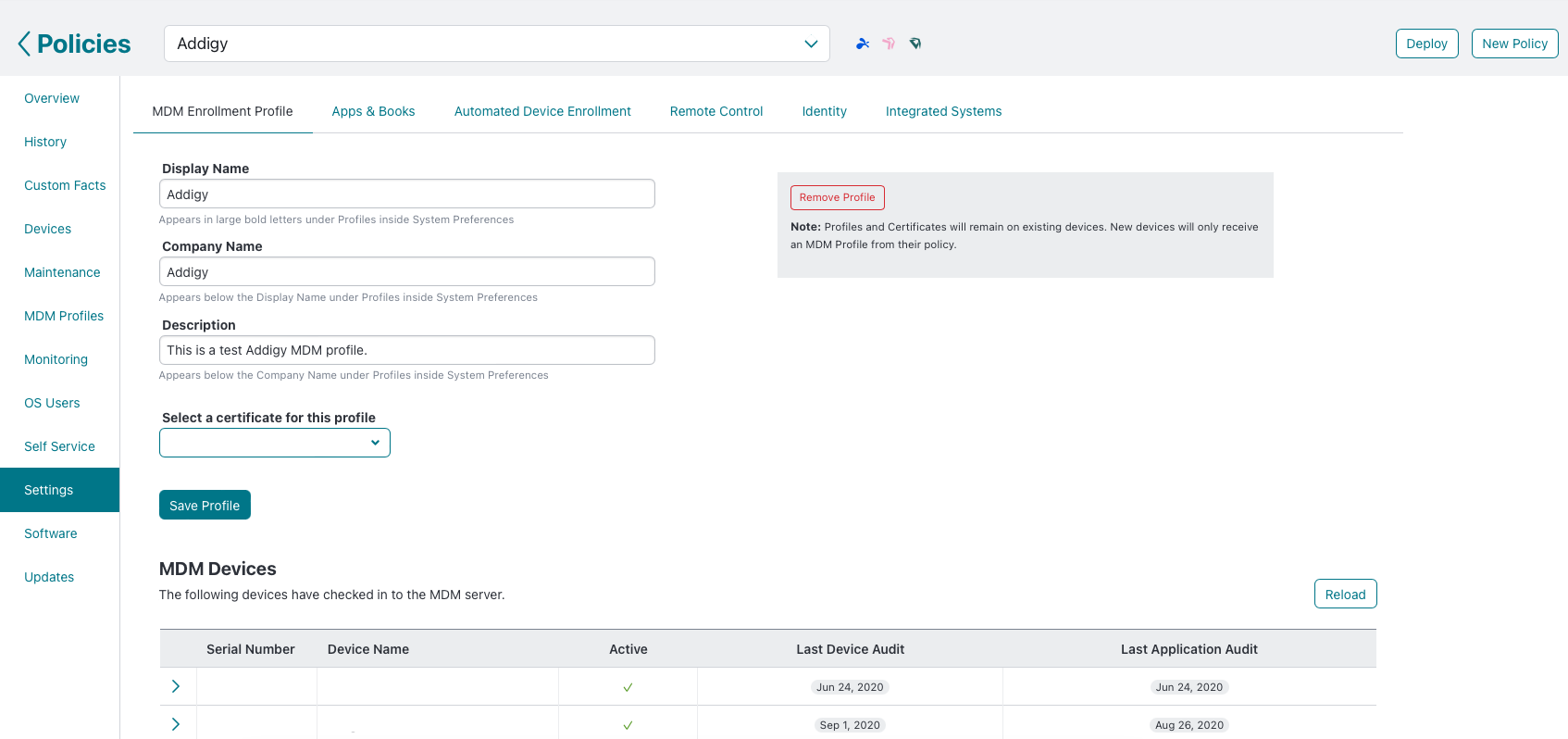 The Settings section is to set static data for your policy.  This includes settings for:
Read more about managing policy assets.